The Wahab Jaffer Collection presented by VM Art Gallery and Rangoonwala Foundation
23 –30 October 2019, 10am–6pm
Private View: Tuesday 22 October, 6–8pm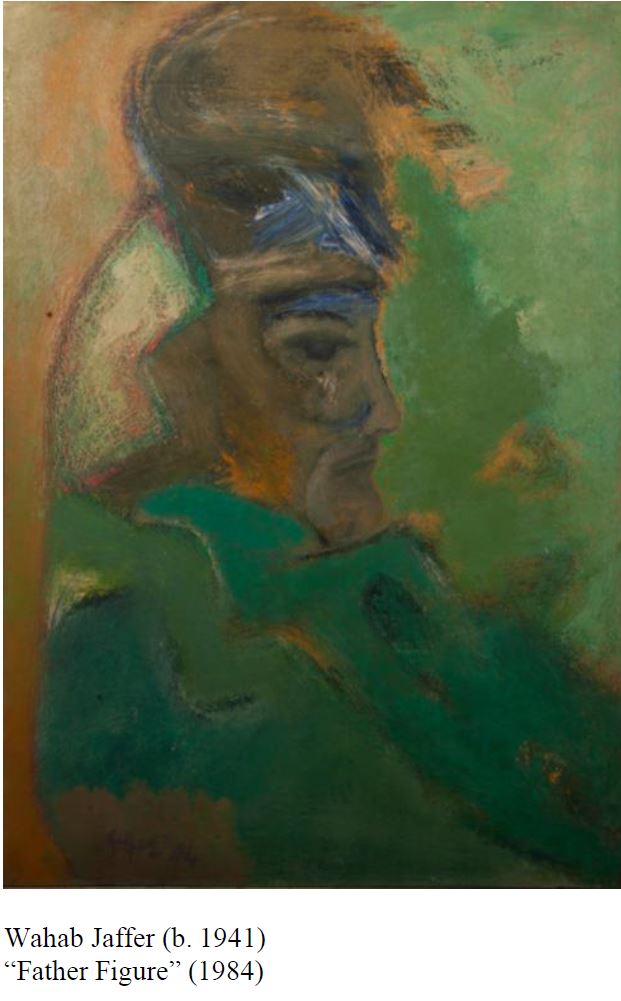 VM Art Gallery and the Rangoonwala Foundation are delighted to present Father Figure: South Asian Art Through the Eyes of Wahab Jaffer at Asia House in London. The exhibition, which runs from 23–30 October, brings together the art collection of the celebrated Pakistani abstract artist and patron alongside those of his own works inspired by the artists he supported and befriended: the exhibition features works by some 20 artists from Pakistan, India and Bangladesh. Examining the artistic history of Pakistan and further South Asia, the exhibition asks us to consider the nature of the relationship between the artists and the collector. Is this a purely transactional relationship, or can it offer something deeper? Can collecting transcend its literal definition of acquisition to become the driving force behind the making of art itself?
The exhibition focuses specifically on figurative and abstract artworks from South Asia, exploring how relationships with artists such as Ahmed Parvez, Ali Imam and Bashir Mirza (all who became the collector's friends and, later, inspirations) inspired Jaffer himself to begin painting. His work Father Figure (1984) sits as a centerpiece in one of the gallery spaces alongside work by Sadequain, Imam and Mirza, whilst the second room focuses on Untitled (1973), one of Jaffer's first-ever creations, surrounded by the work of Parvez and Francis Newton Souza, amongst several others.
As we view Jaffer's paintings alongside other works in his collection, the relationship between the collector and artist is made visible, leading us to ponder upon the role of the art collector today. Whilst many collectors remain influential figures in the development of an artist's career, contemporary collecting is often associated with financial investment in which art is primarily viewed as a means to an end. By contrast, Jaffer's nurturing relationship with many of the artists provides us with a more intimate lens through which to view the works in his collection.
Leading the viewer on a journey through South Asian art from Pakistan to India and Bangladesh, Father Figure: South Asian Art through the eyes of Wahab Jaffer draws attention to the internal dialogues between the artists and the collector, revealing a relationship of mutual respect and admiration. Thus, we are urged to consider whether this kind of relationship can exist in the art world today, and how we might be able to foster a similar atmosphere of trust and inspiration.
Father Figure: South Asian Art Through the Eyes of Wahab Jaffer runs at Asia House in London from 23 –30 October 2019.