Asif Rangoonwala
Asif is an entrepreneur who founded and eventually sold Eurobuns that supplies baked goods to fast food chains, restaurants and supermarkets. Asif has gone on to start a company called South Street Asset Management providing essential accommodation for students and key workers. He is Chairman of Powerboat P1 and he is also the Chairman of the Rangoonwala Foundation that supports marginalized societies worldwide. He is also the Chairman of the British Pakistan Foundation and Chairman of the World Memon Foundation. He is a Trustee of the British Asian Trust, P1 Marine Foundation and MAITS. He is Governor and Trustee of Whitefield School, and a World Fellow of The Duke of Edinburgh's Award.
Zahra Shah
Zahra Shah took on the role of the Chief Executive Officer of the British Pakistan Foundation in May 2016. She became a Trustee of the British Pakistan Foundation in September 2017. Zahra has a background in management consultancy with over a decade of experience at Accenture (Capital Markets Practice Area) focusing on global investment banking clients in the planning, management and execution of complex high impact projects in areas related to anti-money laundering, credit and market risk control and management, risk planning, cross border sanctions, asset management and counterparts migration. She is also an experienced international property developer and investor. Zahra obtained her MSc. ADMIS from the London School of Economics and Political Science (LSE).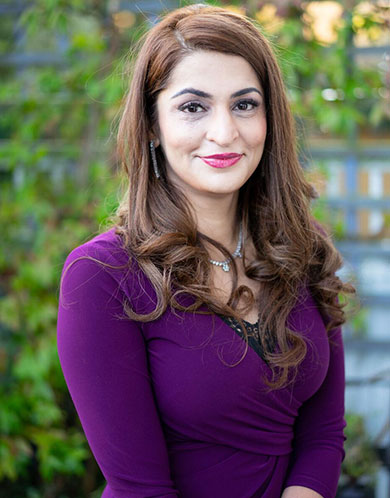 Naseem Amin
Naseem brings 24 years of trans- Atlantic industry experience in research and development, corporate development, business development, and marketing. Naseem most recently served as Chief Scientific Officer at Smith and Nephew Plc, where he oversaw corporate R&D, divisional manufacturing QA/QC and product development functions.
Read more
Prior to Smith and Nephew, Naseem led business development at both Biogen Idec and at Genzyme Therapeutics. He has initiated and executed a number of transformative acquisitions and transactions for both these companies. He has also led the clinical development of five currently marketed therapeutic products. Naseem started his career at Baxter Healthcare where he had executive roles in marketing, product development and clinical research. In addition to his role at Advent, Naseem currently works as a board member and advisor to several not for profit organizations.
Naseem is a qualified medical doctor, from the Royal Free & University College Medical School, London and has an MBA from Kellogg Graduate School of Management.
Kashif Zafar
Kashif Zafar is Co-Head of Global Distribution and Co-Head of Macro Products within the Investment Bank at Barclays. Based in London since 2009, he also leads Distribution for Europe, the Middle East and Africa. He is a member of the Markets Executive Committee, the Global Diversity Council of the Investment Bank and the UK and Europe Citizenship Council.
Read more
Prior to joining Barclays in 2005 as Head of US Rates Distribution in New York, Kashif worked in several roles at JP Morgan and Credit Suisse in the US for 13 years, including Coverage Banking, Debt Capital Markets, Derivatives Marketing, Derivatives Structuring, and Rates Distribution.
He serves on the board of the British Pakistan Foundation, and in the US he serves on the boards of Middlebury College, International House and American Pakistan Foundation. He is an Associate Partner of Acumen and a member of the Global Advisory Councils of Developments in Literacy and South Asian Youth Action.
Kashif graduated Phi Beta Kappa from Middlebury College and holds an MBA from the Wharton School of Business.
Faria Ali
Faria Ali is a Senior Associate at Herbert Smith Freehills LLP. She has previously worked as a consultant in the public and third sector, having spent time at the Human Rights Commission of Pakistan and the United Nations Development Programme where she led on consultations with government bodies.
Faria is keenly interested in promoting diversity and inclusion within the legal sector and has spearheaded successful efforts to bring together the legal community to support causes such as raising funds for those affected by the floods in Pakistan and earthquakes in Turkey and Syria.
Read More
She studied Jurisprudence at the University of Oxford after which she completed her LLM at the London School of Economics.
She holds a range of board and committee positions:
Chair of the Board, Corporate Citizens
Vice Chair of the Board, Muslim Aid
Trustee, British Pakistan Foundation
Steering Committee Member, NOTICED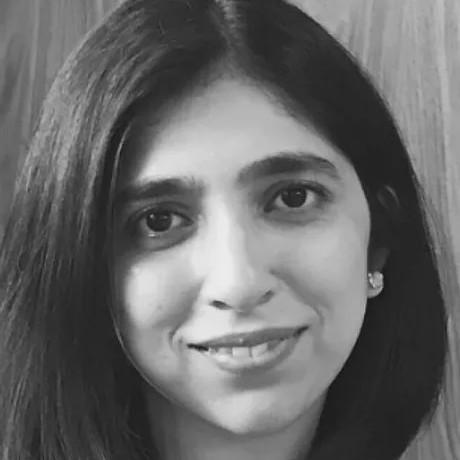 Rabia Bhatti
Formerly one of the youngest ethnic female politicians in the country, Rabia Bhatti is a young leader of leading vision and inspiration with a reputation of excellence recognized on an international scale for her achievements and contributions. With a background in politics, Rabia is a college governor for the largest educational institution in Buckinghamshire, a board member of the Buckinghamshire Community Grants Panel and an executive Board member for 'Remembering Srebrenica'.
Read More
As an advocate for young people and women empowerment, Rabia is a regular contributor on the news and in print media.
Saira Awan Malik
Saira Awan-Malik is a corporate lawyer. From 2009-15, she was an associate in the London office of international law firm Cleary Gottlieb Steen & Hamilton LLP focusing on corporate and financial transactions, including cross-border mergers and acquisitions, restructurings and capital market issuances. In June 2015, Saira left Cleary Gottlieb to join her family business, TCS (Pakistan) Limited, which is a dominant player in the courier and logistics industry in Pakistan. She is working to develop the international and e-commerce side of the business.
Read More
Saira received an undergraduate degree in History from Yale University in May 1999. She read Law at Cambridge University (2001-3) and subsequently completed the Bar Vocational Course at Inns of Court School of Law in London. She was called to the Bar of England and Wales in October 2007. Saira has served on the board of the British Pakistan Foundation since 2012. In April 2013, she launched the BPF Women's Network. She is also a founder member of the British Pakistani Lawyers' Association.