Why did you choose Public Health?
I trained as a doctor and am currently a consultant in Public Health, more specifically, a Consultant in Communicable Disease Control. I work in the health protection team at Public Health England (PHE) East Midlands.
Throughout my medical training and thereafter, I was always conscious of the value of upstream public health approaches to prevent illness in the first place. Having grown up in different third world countries, I not only could see the importance of basic population level interventions with a high return on investment such as immunizations, sanitation and clean drinking water  but also the stark inequalities in health across society in general. I realized the importance of the role of the wider determinants in shaping both our physical and mental health such as housing, employment, access to health and social care, the macro and micro environments we live in, our faith and culture, the food we eat, our social capital and family units.
Public Health appealed to me on many different levels since it is a marriage of both the sciences and arts and a career in public health offered me a home and road map for my passion and interests.
What is a highlight of your career?
I have had various high points in my career more related to the operational work but on a systems level more recently it has been being elected to the roles of CoChair of PHE's Black, Asian & Minority Ethnic (BAME) network and  Assistant Academic Registrar of the Faculty of Public Health (FPH); and being part of the steering group to launch the Pakistan chapter of Women Leaders in Global Health.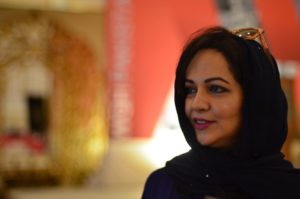 How do you unwind?
My home and family are where I find tranquility. I do have wanderlust and love travelling, exploring different cities, cultures and cuisines as well as reading and baking. My ideal day off would include freshly brewed coffee, a good book and good company. My faith anchors me and helps me recharges my batteries.
What does an average workday look like to you?
I wake up at the crack of dawn and am usually in the office for a 7:30am start after a commute. If on duty, I supervise and work with our acute response centre to respond to the various diseases, incidents and outbreaks reported to us daily. Interspersed through the day are periods of new learning, meetings, mentoring, appraisals, administrative tasks and responding to those relentless emails! There is never a dull moment as we never know what will land on our desk from the mundane to the more exotic or challenging cases. The variety of my work is what keeps me ticking and Im fortunate to have found a job I'm passionate about. A typical workday will also include chats with colleagues and home baked cakes of some description. Evenings are spent with the family and our new kitten.
What has been the greatest hurdle for you to overcome in your career?
Whereas I won't say it has been my greatest hurdle, I have found being a female from a BAME background a challenge at times and because of both these reasons I have taken on the roles mentioned above. I am a staunch believer in supporting and nurturing others (esp BAME females) to develop professionally, leading from the front and being a team player. Everyone is on their own journey as am I. I am fortunate to have a close network of family and friends who enable me to be the best I can and overcome the challenges I face.
What is the best thing about your job?
Doing what I enjoy, a really good team of colleagues and the cake of course!
What are your plans for the future?
Enabling our children to flourish and grow wings, a career in global public health, explore the world and perhaps write a book.