Event Start Date:
14th April 2021
Event End Date:
20th April 2021
Event Venue:
Online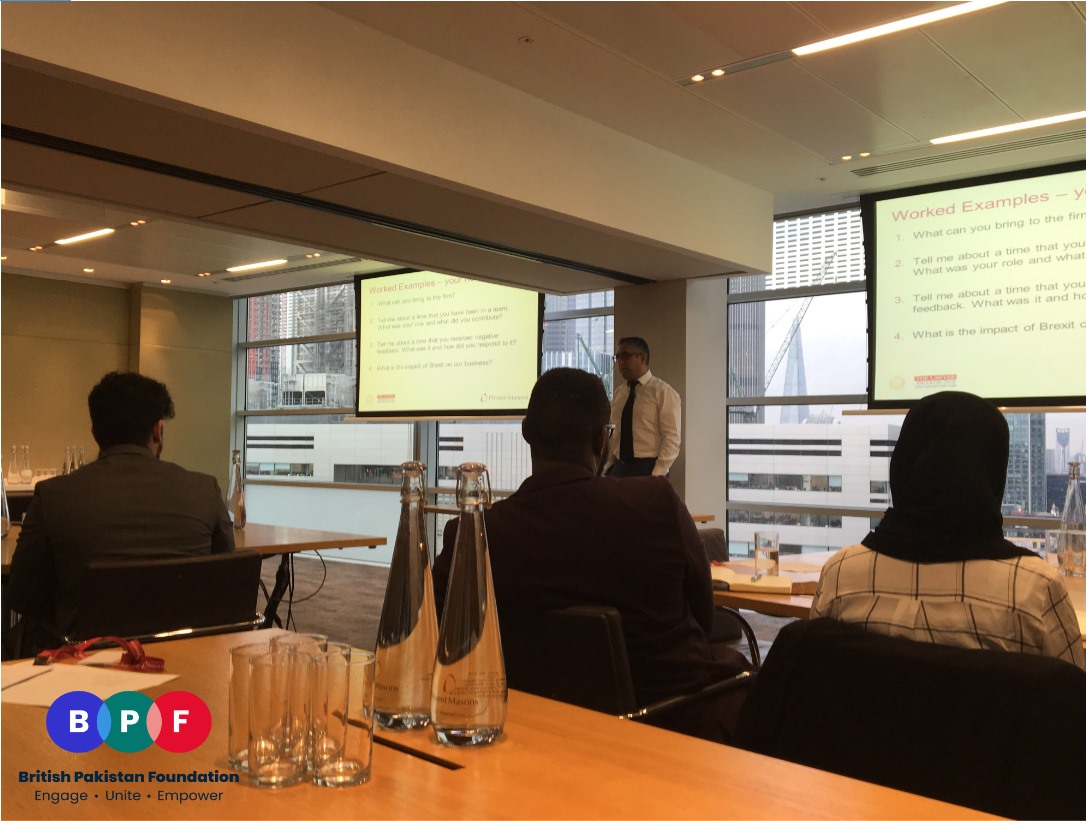 Map Unavailable
Date/Time
14/04/2021 - 20/04/2021 6:00 pm - 8:00 pm
Categories
Workshop Details:
The British Pakistan Foundation in association with Hammad Akhtar, BPF Trustee and a Senior Partner at Pinsent Masons, is offering a unique opportunity for undergraduate students and recent graduates who wish to pursue a career as a City solicitor to attend a series of three interactive virtual workshops:
Workshop 1; 14th April 2021, 6:00 – 8:00pm – Applying for a training contract or vacation placement with a City law firm – what you need to know
Workshop 2; 19th April 2021, 6:00 – 8:00pm – Completing Application Forms – Top Tips and examples
Workshop 3; 20th April 2021, 6:00 – 8:00pm – Interviews and Assessment Days – how to be successful
All attendees will be registered for all of the above three workshops
This is what a student who completed the workshops last year said:
"The workshops gave a fantastic insight into the application process which would be extremely difficult anywhere else. It was certainly a privilege and provided me with a much more confident outlook when approaching, what can be a very difficult and anxious time for law students. To top it off, it was wonderful way to meet new people!"
This initiative is delivered under BPF Legal Forum.Upon completion of all three workshops participants will receive a certificate of completion.
Register here: Legal Workshops – Securing a Training Contract or Vacation Scheme Placement Tickets, Wed 14 Apr 2021 at 18:00 | Eventbrite