Event Start Date:
18th March 2021
Event End Date:
18th March 2021
Event Venue:
Online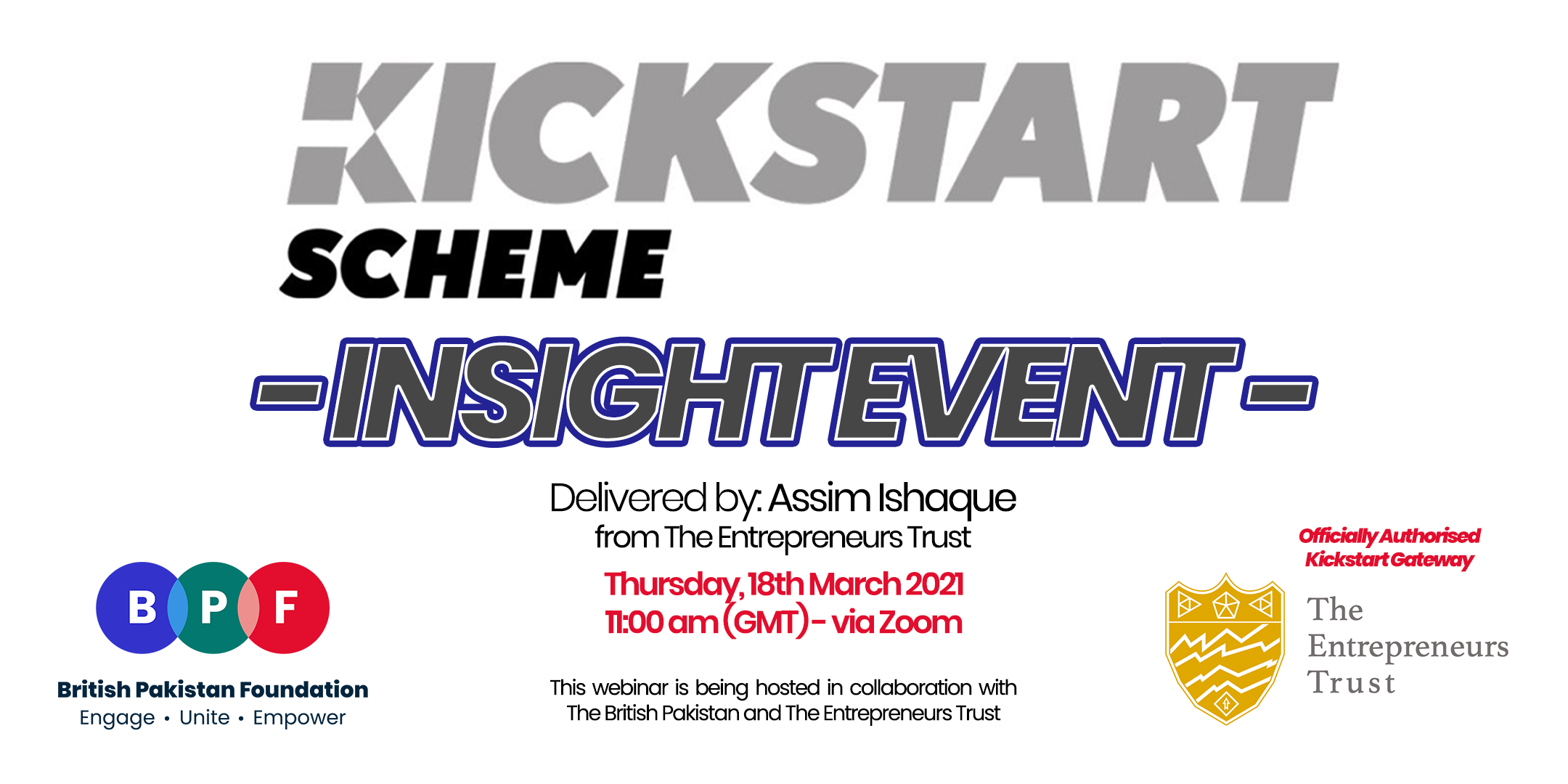 Map Unavailable
Date/Time
18/03/2021 11:00 am - 12:00 pm
Categories
The British Pakistan Foundation in collaboration with The Entrepreneurs Trust bring you a BPF Special Event – 'KICKSTART SCHEME INSIGHT EVENT'
About this Event
The British Pakistan Foundation, in association with The Entrepreneurs Trust, will be hosting a webinar on the UK Government 'Kickstart Scheme'
The Government launched £2bn Kickstart Scheme in September 2020 to provide fully funded employment funding to companies to hire 16-24 year olds, giving a massive boost employees and younger people unable to find work due to COVID impact on the economy.
This is a huge opportunity for business owners to get a 6 month boost to their business. The funding covers 100% of the costs to hire new colleagues with addition funding for set up and training of the new hire.
Join us for the 1 hour insight event to find out everything you need to know !
Contents of the session
Find out what the scheme covers
Who it will fund and who it will not
How to maximise the benefit to your business
The Employers Experience
How you get your funding and when
Application process for smaller companies
By the end of the session you will know all that you can to benefit from this fund.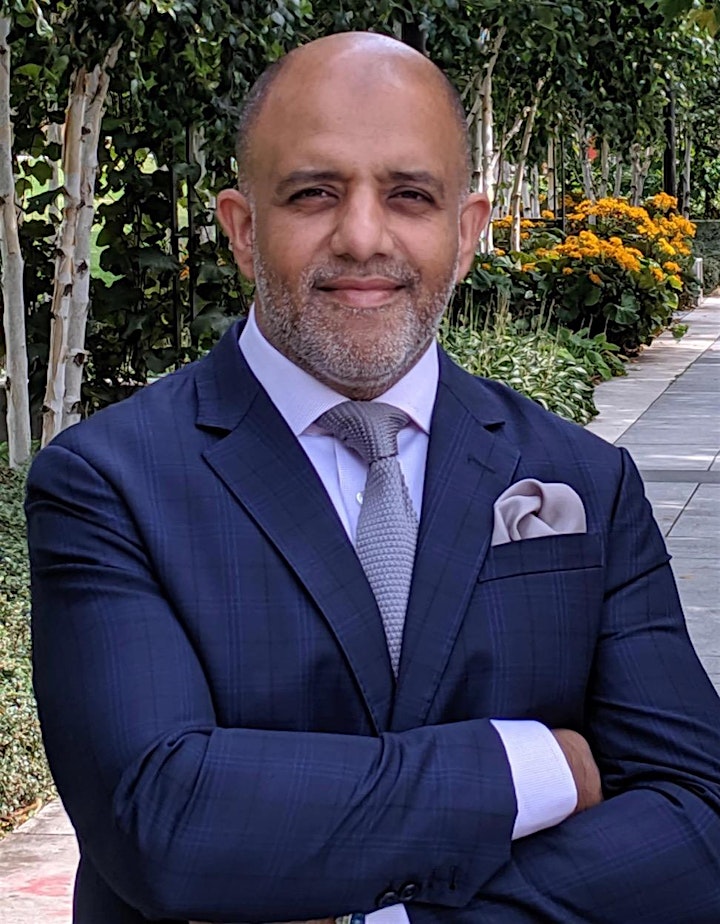 Assim Ishaque: Founder of The Entrepreneurs Trust and Government approved Kickstart Gateway
Assim Ishaque is an multi award winning commercially savvy innovator, Non Exec Director and Business Coach. He is the founder of The Entrepreneurs Trust to share the reality of the innovators journey and runs Government Approved Kickstart Gateway, assisting SME's get the most from the scheme.
He also advises innovation driven enterprises in their scale up journey and delivers unique entrepreneurial podcasts, seminars with leading accelerators across Europe. He is commercialisation coach with Natwest Bank Entrepreneurs Hub, the European Government start up accelerator Climate KIC and university based accelerators. He is a Non Executive Director of a three of Tech start ups, an International Advisory Board Member of a crowdsource funding platform and volunteer coach with the Black Pound Project.
Nissba Qayyum: CEO of City Hub Housing
Nissba trained began her career as primary school teacher, but followed her passion for entrepreneurship and formed City Hub Housing. Now running a growing number of supported housing centres for vulnerable individuals across Birmingham. Her company ensures their basic needs are met and supports them to gain life skills whether that be financial support, food, hygiene, mental wellbeing support helping them to become more independent.
Join us in this Insight session where we talk to The Entrepreneurs Trust who have helped over 60 companies across the UK apply to fund over 200 new jobs worth over £1m.