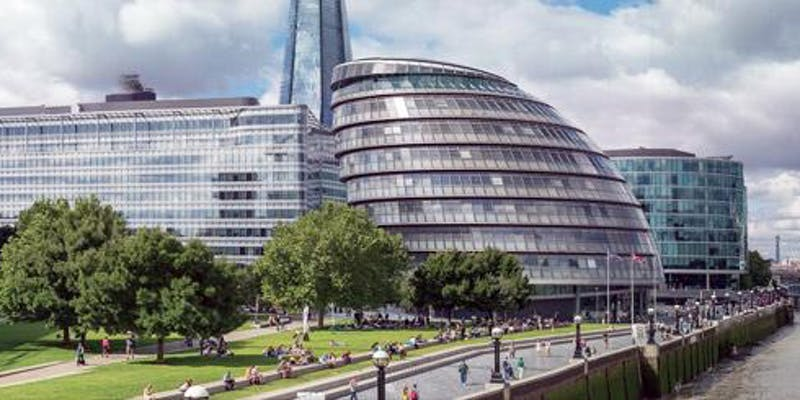 Map Unavailable
Date/Time
14/03/2019 6:00 pm - 9:00 pm
Location
Norton Rose Fulbright LLP, 3 More London Riverside, London, SE1 2AQ
Categories
Event Start Date:
14th February 2019
Event End Date:
14th February 2019
Event Venue:
The British Pakistan Foundation Legal Forum in partnership with Norton Rose Fulbright is delighted to invite you to the "Barriers to Progression to Partnership" Panel Discussion on 14th March from 6:15pm to 8:30pm at Norton Rose Fulbright LLP, 3 More London Riverside, London SE1 2AQ.
Our distinguished panel members (details below) led by Farmida Bi will engage in a discussion on the above topic highlighting some of the key challenges, potential mitigating strategies and then open up to a Q&A by the audience:
Moderator:
Farmida Bi (Chair, Europe, Middle East & Asia, Norton Rose Fulbright LLP)
Farmida is a partner in The Fulbright London office and has specialised in capital markets and Islamic finance transactions for over 20 years, advising on English and New York law. She is European Head of Islamic Finance at Norton Rose Fulbright. Farmida acts for arrangers, dealers, issuers and trustees on a wide range of debt instruments, including project bonds, debt programmes, high-yield bonds, private placements and Islamic bond issuances. She has also advised a broad range of participants in the securitisation of a wide variety of assets in numerous jurisdictions, and in structured debt restructurings and workouts. Farmida has acted on many high profile transactions, including for Lloyds Bank in a Supreme Court case confirming it had the right to redeem £3.3 billion of enhanced capital notes, issued at the height of the banking crisis; for the Government of Pakistan on its issuance of more than US$7 billion of bonds and sukuk in the past four years; for Goldman Sachs on its debut US$500million sukuk, the first by a US financial institution; and for the International Committee of the Red Cross on the world's first 'Humanitarian Impact Bond', an initiative that drew investment from the private sector to design, build and operate rehabilitation centres in Africa. A recognised expert in the capital markets field, Farmida is named a 'leading individual' for debt capital markets in Legal 500 2017 and ranked in securitisation in Chambers 2017. Farmida is also ranked in Band 1 for Islamic finance in Chambers UK 2017 and named as a 'leading individual' for Islamic finance in the Legal 500 2017.Farmida has collected many accolades for her work and has twice been awarded 'Best in Banking and Finance' at IFLR's European Women in Business Law Awards; named one of the five most powerful Muslim women in the UK at the inaugural Muslim Women Power List published by The Times; and named Commercial Lawyer of the Year by the Society of Asian Lawyers. Farmida is a graduate of Downing College, Cambridge and qualified as a solicitor in 1992 and as a New York attorney in 1999.
Inspirational panellists:
Habib Motani (Partner, Clifford Chance):

Habib Motani is a leading international financial markets lawyer, with particular expertise in relation to derivatives, securities lending, repo, netting and collateral and clearing and settlement systems. A Partner since 1986 in Clifford Chance's International Financial Markets Group. Habib is the global head of Clifford Chance's Derivatives practice. He specialises in OTC and securitised derivatives, structured capital markets products including derivative linked retail and wholesale structured products, investment banking sales and trading advisory work, Islamic derivatives, securities lending and repos, netting and collateral and their regulatory capital treatment and in the infrastructure aspects of the financial markets, such as payment and settlement systems, clearing systems, prime brokerage and custody.
Shaistah Akhtar (Partner, Mishcon de Reya):
Shaistah is a Partner in the Dispute Resolution department specialising in complex commercial litigation, fraud, investigations and regulatory compliance. Her experience spans a number of industry sectors ranging from global investment banks, asset management firms and private equity houses to pharmaceutical companies, real estate developers, software firms and the defence industry. She also acts for high net worth individuals. Shaistah's practice often has an international element and she has extensive experience of litigation and investigations in a number of European, Middle Eastern and African jurisdictions. Examples of her work include: representing senior individuals in Bahrain as part of the US$10 billion Saad v Al-Gosaibi investigation; acting for UK and offshore insolvent investment funds in litigation and regulatory investigations to recover significant assets, including recovering almost £100 million for Connaught Income Series I Fund UCIS investors against Capita Financial Managers Limited; and advising senior management of GlaxoSmithKline in the Chinese Government's bribery investigation. Shaistah is a recommended lawyer in legal directories, described as "excellent" for commercial litigation, "tenacious" and a "real street fighter", achieving successful outcomes in some of the most challenging cases. She has spoken at and chaired a number of conferences, including regular slots with the BVCA and the Cambridge Economic Crime Symposium. Shaistah is Co-Editor of Dispute Resolution in the Gulf: GCC Approaches and Egyptian Influencers.
Shams Rahman (Partner, Edwin Coe):

Shams joined Edwin Coe as a partner in the Litigation & Dispute Resolution team in September 2014, specialising in commercial and property related litigation. Before joining Edwin Coe, he previously worked at Bishop & Sewell LLP as a partner in their Dispute Resolution team, and at Payne Hicks Beach.
Shams' expertise extends to all forms of property contracts, partnership, company, shareholders and building disputes, consumer law regulation, and all aspects of commercial and residential landlord and tenant disputes. Shams has extensive experience in acting for commercial and private clients both here and abroad and is experienced in using alternative dispute resolution methods where appropriate to achieve the best results for his clients, including commercial mediation and arbitration.
Ben Haider (Managing Director, QC Legal):
As a former University of Leeds/Chester College of Law graduate in the law and former practising lawyer, Ben has been at the vanguard of legal search and select for the past two decades. He established QC Legal almost 15 years' ago, a business that has been accredited by Goldman Sachs as being 'best in class'. Ben sits alongside Senior Management Teams, Managing/Senior Partners and Boards, as very much a Thought Leader. QC Legal has a business footprint that sits in the UK but advises on the most complex team acquisitions internationally. What makes QC Legal and Ben unique is their absolute commitment to quality, underpinned by just how many magic circle, white shoe and leading national law firms they act for, and all from sunny Manchester!
Hammad Akhtar (Head of Corporate for Financial Services, Pinsent Masons):
Hammad Akhtar is the Head of Corporate for Financial Services at Pinsent Masons. He advises insurers, reinsurers and banks on a broad range of transactions including M&A, portfolio transfers, reinsurance, reorganisations and de-risking. He is ranked as a Leading Individual in the current edition of Legal 500 for Insurance. He won the 'Best Asian Professional in legal sector award' in 2015. Hammad started his career at Herbert Smith becoming a partner in 2010. He joined Ashurst in 2013 and assumed his current role in 2017. Hammad has been heavily involved in recruitment, progression and diversity throughout his career. He was the graduate recruitment partner at Ashurst for a number of years and a member of the partnership committee in which capacity he interviewed over 120 candidates for partnership. He was one of the founding members of NOTICED, the inter-firm multiculturalism network, and currently co-chairs Pinsent Masons' network, FREE.
Running Order:
6:15pm: Registration
6:40pm: Introduction to BPF by Asif Rangoonwala / Zahra Shah
6:50pm: Introduction by Farmida Bi
7:00pm: Speakers interviewed by Farmida Bi (Moderator)
7:45pm: Qs and As
8:00pm: Networking (drinks and Canapés)
9:00pm:End
Venue: Norton Rose Fulbright LLP, 3 More London Riverside, London SE1 2AQ

http://www.nortonrosefulbright.com/uk/offices/london/
Limited places available so please book your place now!