Event Start Date:
1st April 2022
Event End Date:
1st April 2022
Event Venue:
Online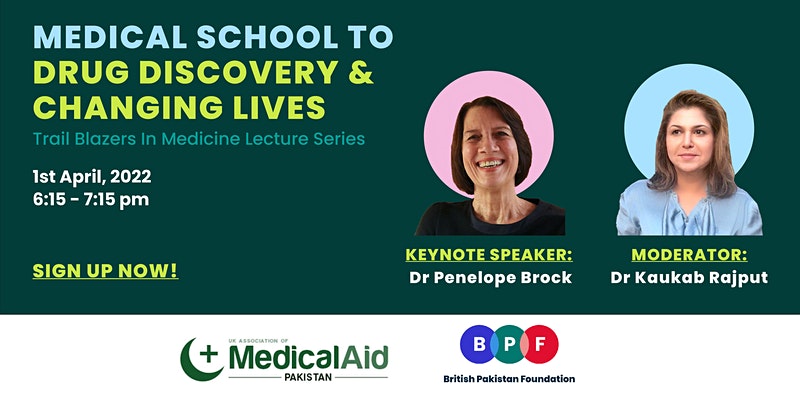 Map Unavailable
Date/Time
01/04/2022 6:15 pm - 7:15 pm
Categories
BPF and UKMAP Present
Trail Blazers In Medicine Lecture Series
Speaker :  Dr Penelope Brock
Consultant Oncologist at Great Ormond St Hospital for sick Children NHS Trust. She was also a Trustee of UK MAP from 2008 till 2012.
Moderator : Dr Kaukab Rajput
Dr Penelope Brock:
Penelope Brock, better known as Peppy, went to school in England but studied medicine in French at Louvain and paediatrics in Dutch at Leuven University in Belgium. She did a fellowship at Great Ormond Street Hospital (GOSH) in London from 1986-88 when she became a founding member of the European Liver Tumour group SIOPEL, joined the European Neuroblastoma group SIOPEN and started her PhD on cisplatin toxicity in infants and children. She returned to Leuven to set up the Paediatric Haematology/Oncology unit there and became Professor of Paediatric Haematology and Oncology in 1994.
In 1999 she was invited back to be consultant oncologist at GOSH where her focus became solid tumours, particularly hepatoblastoma and neuroblastoma. She actively participated in all SIOPEL trials and chaired SIOPEL 6, a randomised clinical trial investigating the otoprotectant Sodium Thiosulfate. She was Secretary of SIOPEN for 4 years, President from 2011-13 and remains on the Advisory Board. She retired from medical clinical practice in 2014 but continues to pursue the prevention of cisplatin ototoxicity through her international connections as well as consulting for Fennec Pharmaceuticals. She chairs the Public Advisory Group for the Children's Liver Tumour European Research Network (ChiLTERN) and is an active member of the SIOPEN Quality of Life and Outcomes Committee. In 2017 she was awarded an MA in psychotherapy and now counsels private clients, couples, and frontline NHS staff as an accredited member of the British Association for Counselling and Psychotherapy BACP.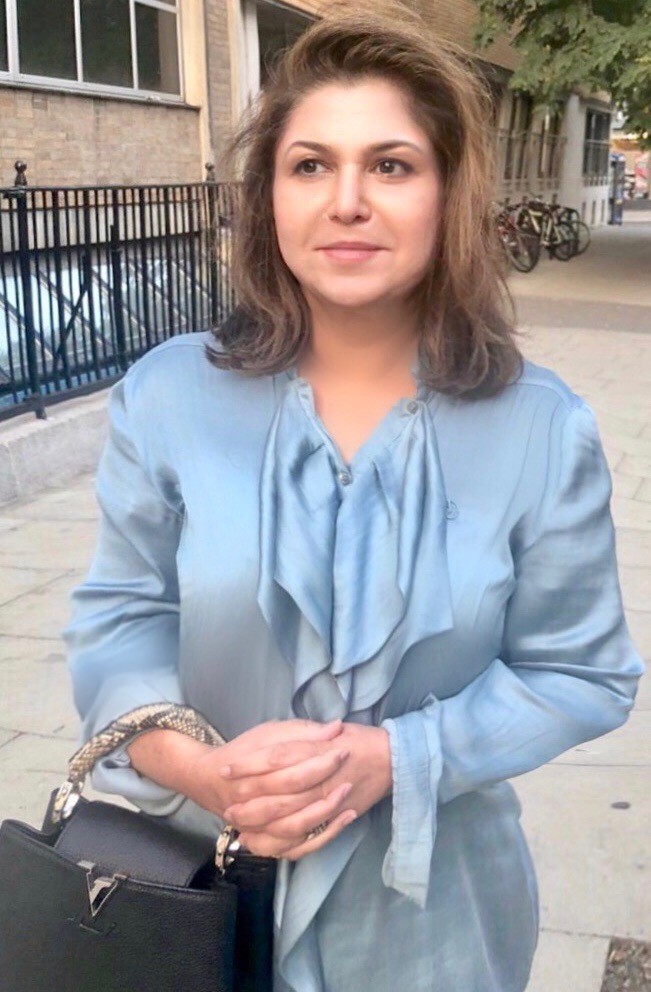 Dr Kaukab Rajput:
Kaukab Rajput graduated from Liaquat Medical college, Hyderabad Sindh in 1982 and moved to UK and has been practising medicine in UK since 1985. She was appointed consultant physician in 1999 at Great Ormond Street Hospital for sick Children led the cochlear implant department. She has a special interest in restoration of hearing rather than optimisation of hearing loss.
She led several groups between 2000 to date looking at causes of hearing loss, as well as issuing good practice guidelines for offering cochlear Implant for children with rare disorders such as Auditory Neuropathy Spectrum Disorder. She had an interest in prevention of hearing loss, I have been a co-investigator in cutting edge research in prevention of hearing loss i.e. meningococcal meningitis publish in Lancet and led to implementation of meningitis vaccination to reduce the incidence of meningococcal septicaemia and meningitis in children.
She first met Dr Brock in 2002 who led a study on looking at hearing loss in children undergoing cancer treatment and developing hearing loss as a side effect. This led to development of a study protocol and led to introduction of drug treatment for the prevention of Cisplatin (chemotherapy) induced ototoxicity published in New England Journal of Medicine. This has revolutionised the surviving children's quality of life.