Event Start Date:
24th February 2022
Event End Date:
24th February 2022
Event Venue:
Online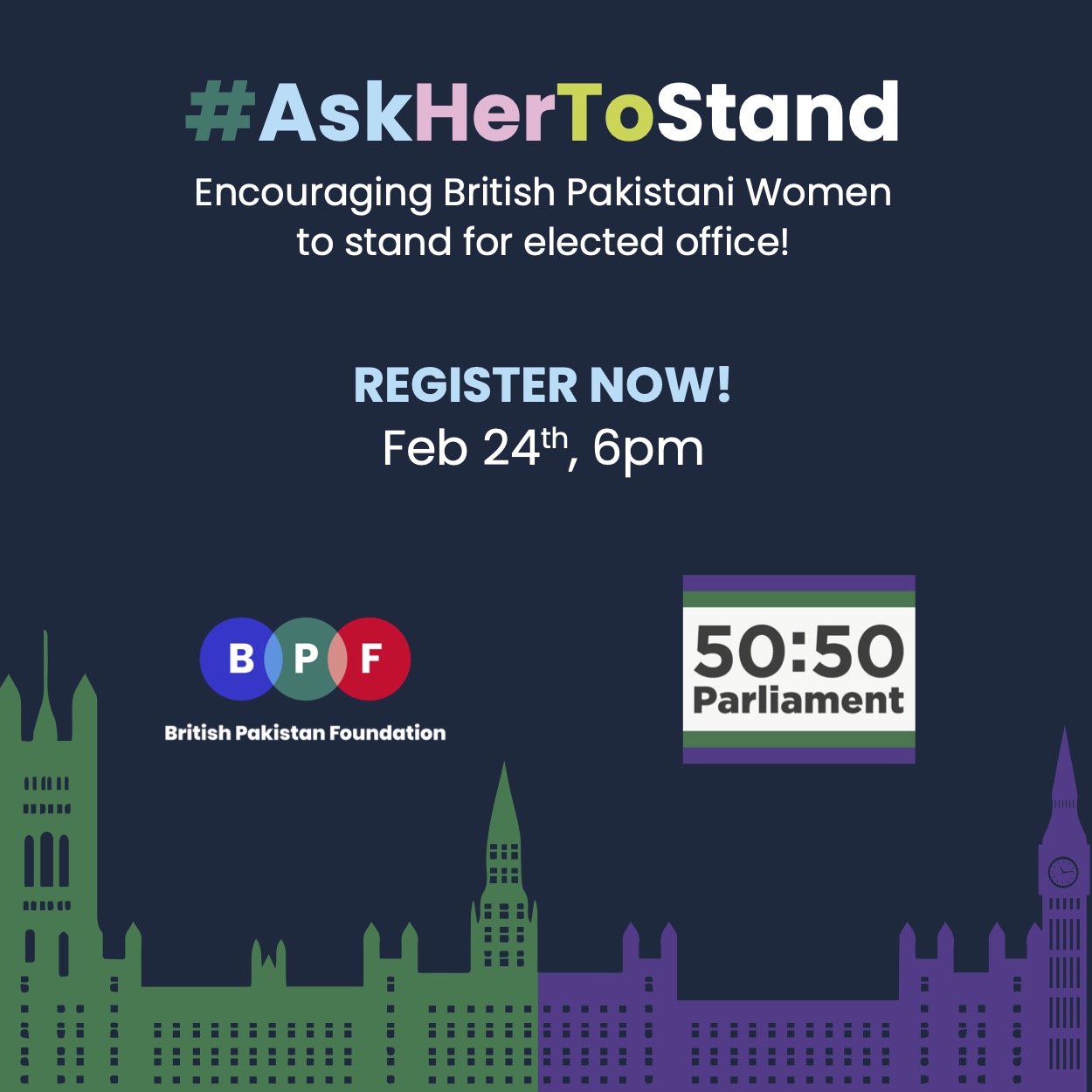 Map Unavailable
Date/Time
24/02/2022 6:00 pm - 7:00 pm
Categories
The British Pakistan Foundation with 50:50 Parliament #AskHerToStand Webinar Series
The British Pakistan Foundation and 50:50 Parliament are jointly hosting a special #AskHerToStand event. Everyone is welcome.
Our aim is to encourage women to stand for elected office. We invite men and women of all political persuasions to attend. We need everyone's help to build a better, more diverse, inclusive and gender balanced democracy.We want everyone to encourage British Pakistani women to consider standing for elected office at a local or national level. Let's inspire women to progress in politics.
Come along to hear from some wonderful women who have taken the plunge into politics about how the 50:50 Parliament Team has supported them.
The British Pakistan Foundation has kindly invited 50:50 Parliament to jointly launch this first in a series of three exciting #AskHerToStand events.
Farzana Baduel – Founder and CEO of Curzon PR – Keynote Speaker
Farzana has been appointed as the Resident Public Relations expert for the Oxford Foundry, where she delivers masterclasses in PR and mentors entrepreneurs. 
She is a frequent contributor on the BBC, Forbes, the Financial Times and Al-Jazeera. She has also written for outlets such as The Guardian and PR Week and contributed to industry books.  She has won awards including Businesswoman of the Year at the Muslim Awards, Entrepreneur of the Year, and the Media Professional of the Year.
She is also a trustee of the British Asian Trust.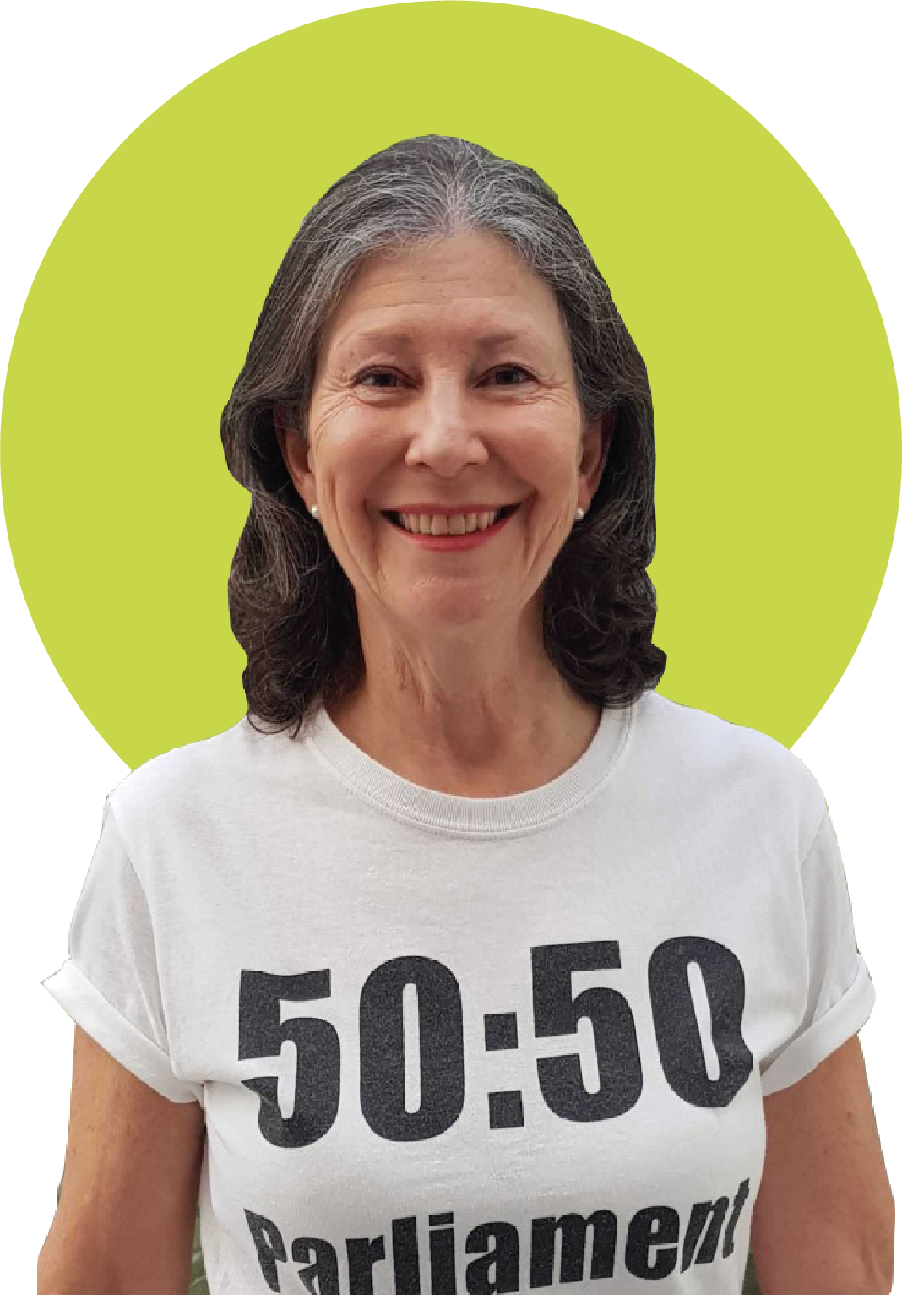 Frances Scott – Founder & Director 50:50 Parliament
In 2013 Frances Scott set up 50:50 Parliament with the main objective to achieve an inclusive gender-balanced parliament.
#SignUpToStand 
via 50:50 and nine went on to win seats in the Commons!
In 100+ years since women won the right to vote, over 5000 MPs have been elected but only 558 have been women. 50:50 work with all the political parties to inspire women and help them progress in politics at a local and national level. In 2019 election, 50 of the women who stood had come to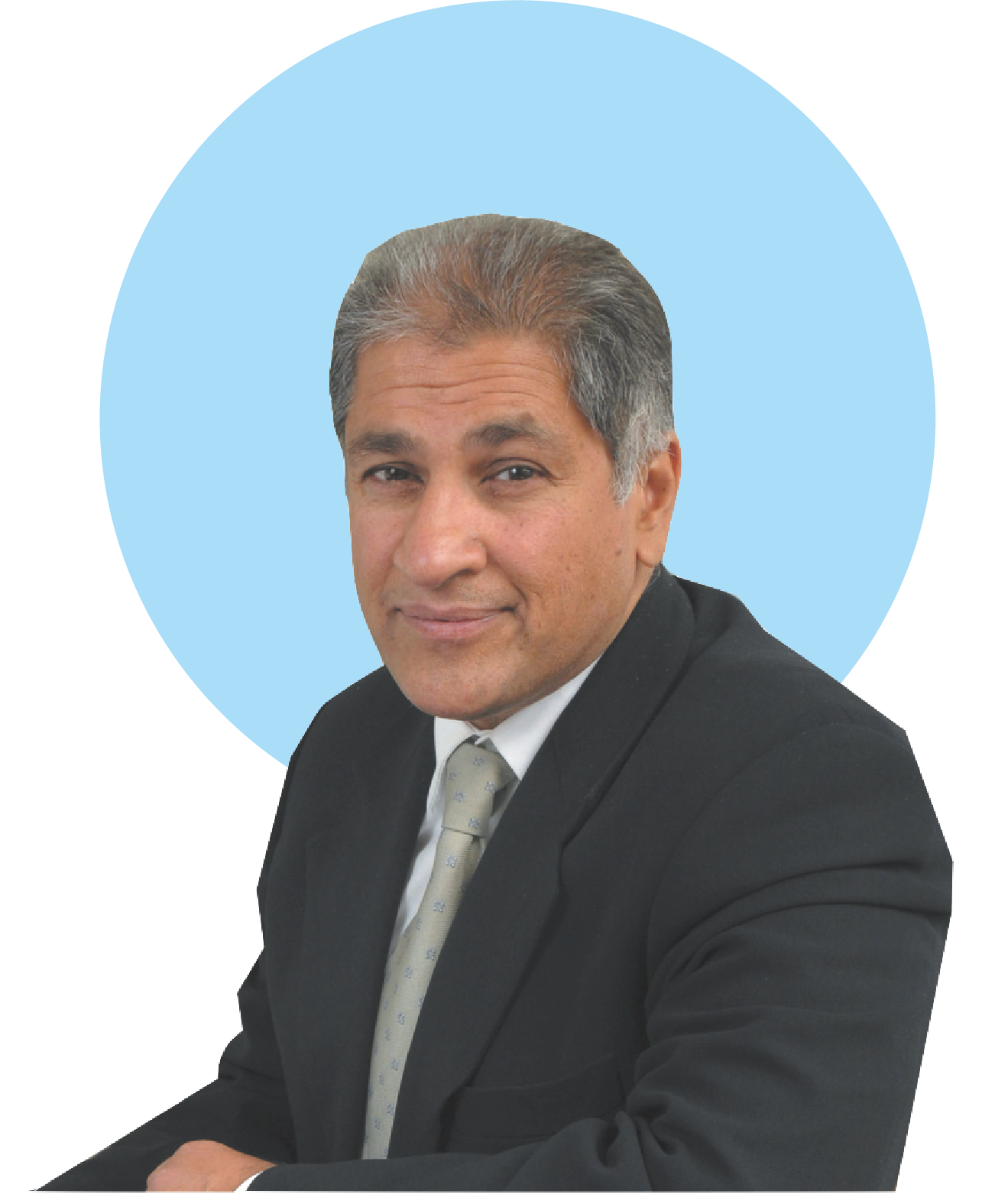 Asif Rangoonwala – Chairperson BPF
Asif is a successful business entrepreneur, who has a diverse array of interests spanning a range of sectors including food, property and sport. He is also heavily involved in philanthropic activities through the Rangoonwala Foundation established by his late father. 
He manages the World Championship for Powerboat P1 the top class of speedboat races. Asif is Chairman of South Street Asset Management an asset manager in real estate that has a proven track record of exceptional service for both students and clients.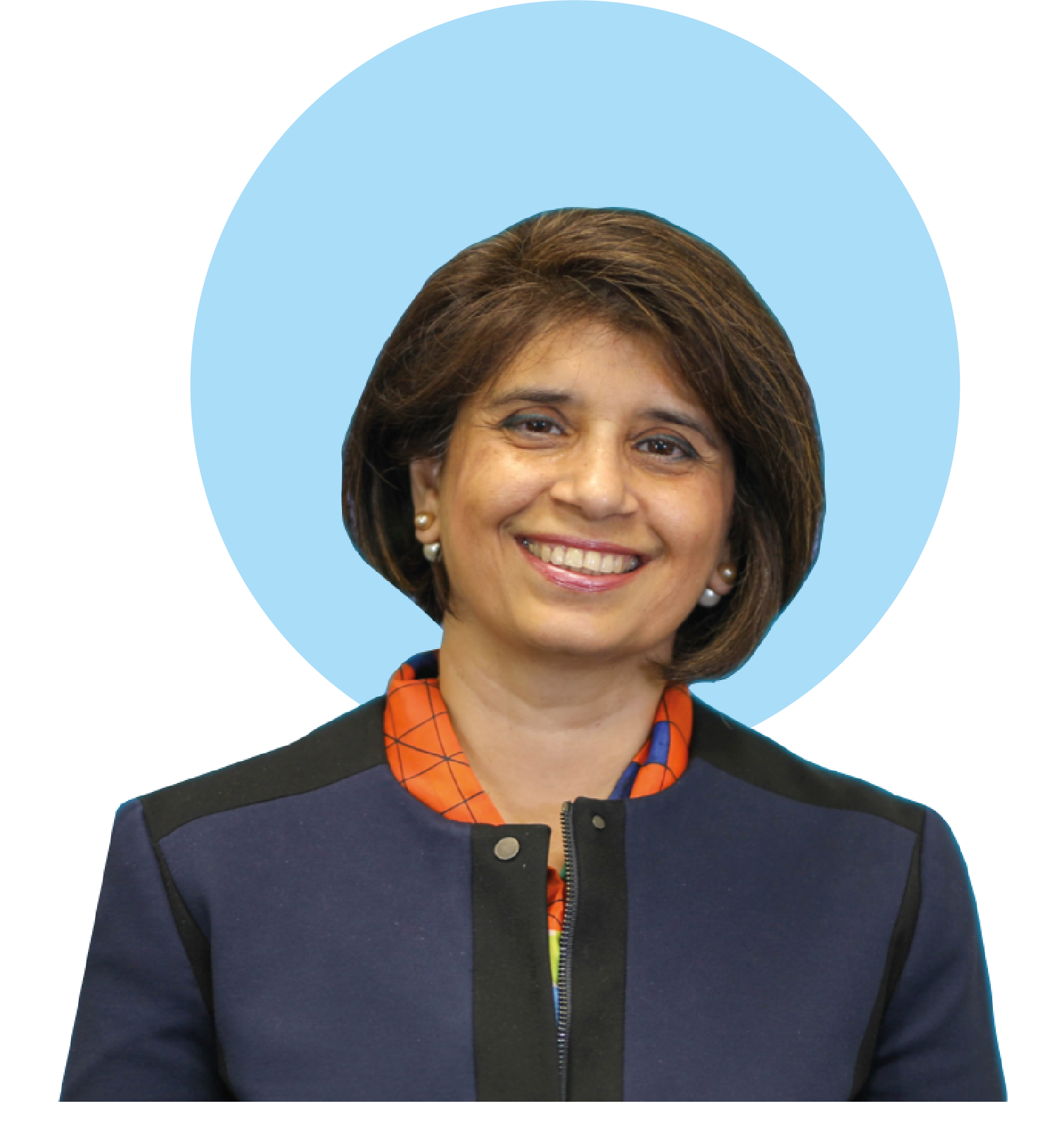 Ahmereen Reza OBE- Director – Conservative Friends of Pakistan & former Parliamentary Candidate Hodghill-Birmingham.
Ahmereen was awarded the Order of the British Empire-OBE in the Queen's Birthday Honours list-2020 in recognition for her 14 years of work at DIL UK, interfaith work and for public and political services. 
In March 2017, she was selected to be the Conservative Parliamentary Candidate for Hodge Hill- Birmingham and the GLA London wide List candidate in 2021. At present, Ahmereen is Vice-Chair of Conservative Friends of Pakistan, Conservative Policy Forum-Area Leadership Champion, CWO _Diversity Officer and a 50:50 Parliament – Conservative BiteSize Team.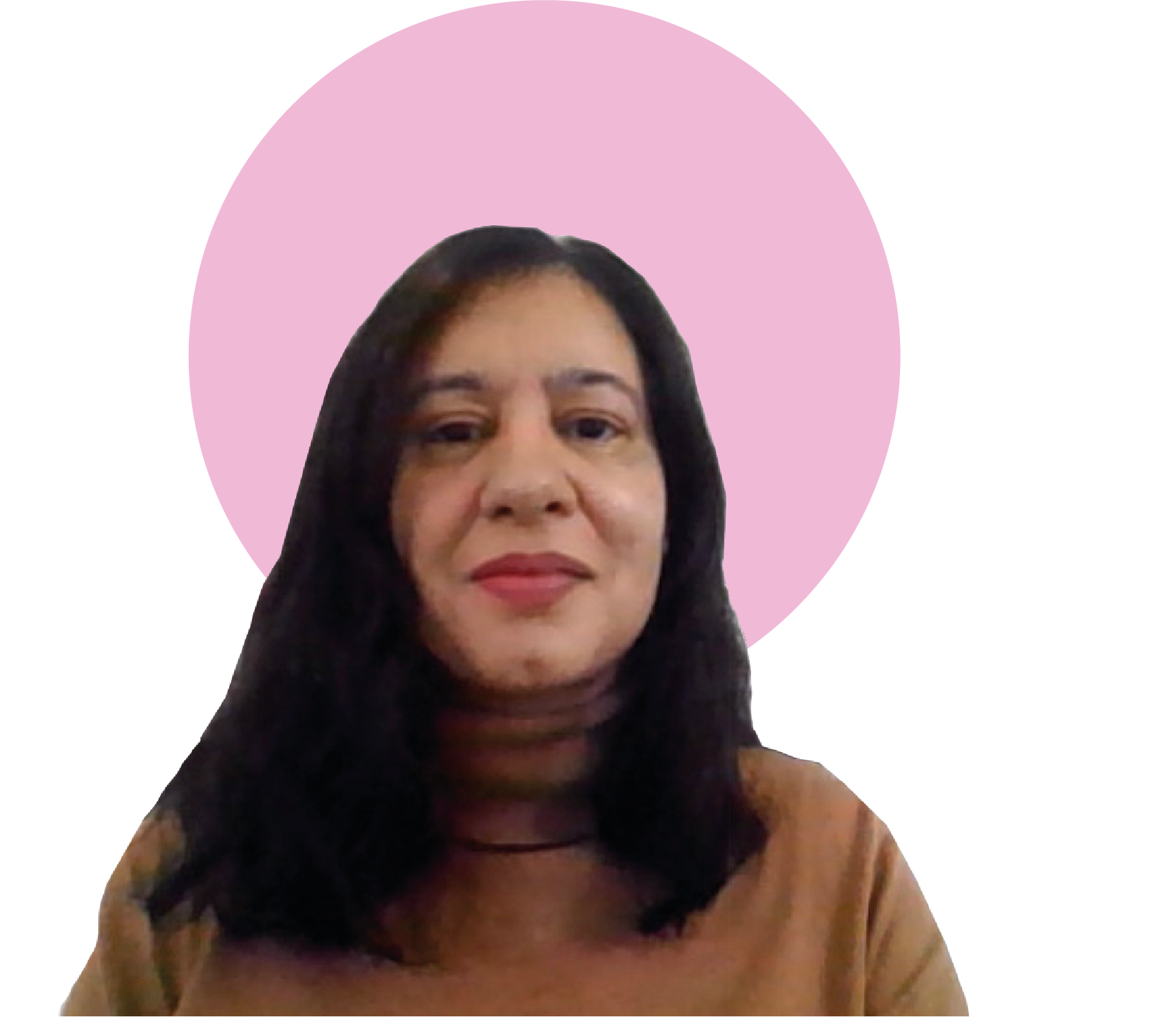 Rashida Din – 50:50 Labour Campaigner
As an activist and Muslim woman, Rashida believes it is imperative that more diverse women are around tables and in corridors of power. She has been a teacher for 27 years and is involved with  NASUWT, TUC and Labour Women's network.
She is a Westminster Parliamentary Candidate for the next general election and has been accepted for the flagship Jo Cox Leadership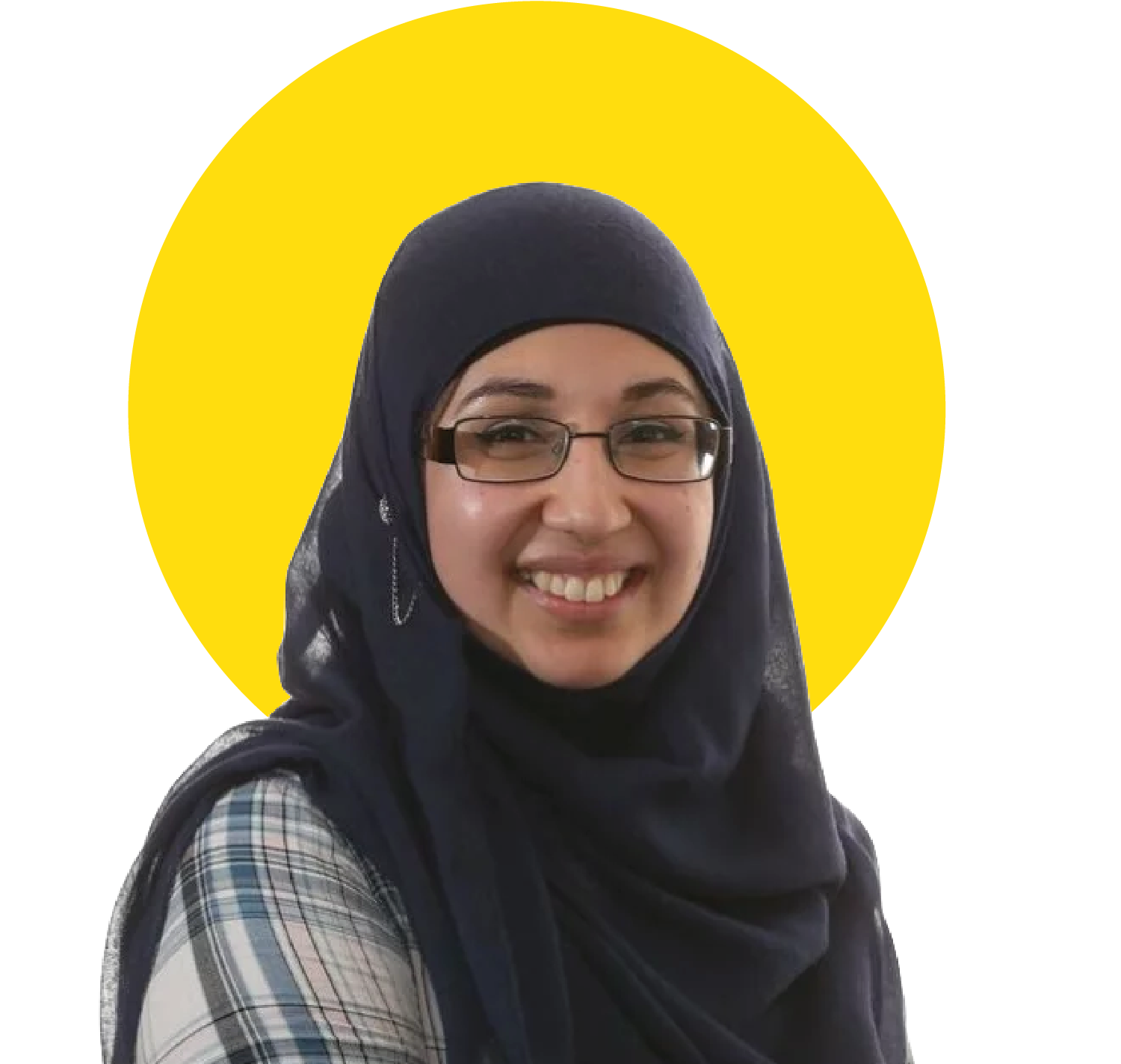 Farah Farzana – Chair of SNP BAME Network
Farah completed her undergraduate degree in Business Studies, before becoming a small business owner and a community and political activist. Her role as a Admin Assistant to a Member of the Scottish Parliament led Farah to find her place as a change-maker, exposing her to new opportunities and networks.
Farah also participates in the Cross-Party Group on Tackling Islamophobia in the Scottish Parliament on behalf of the community organisation, Al Masaar, of which she is a Committee Member.