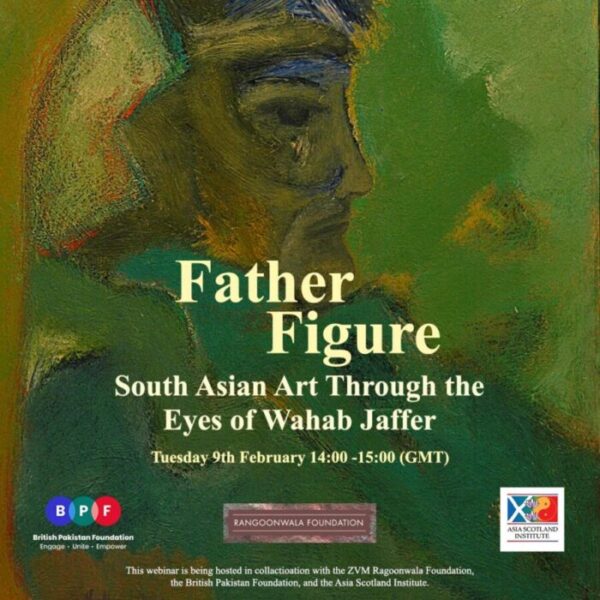 Map Unavailable
Date/Time
09/02/2021 2:00 pm - 3:00 pm
Categories
Event Start Date:
9th February 2021
Event End Date:
9th February 2021
Event Venue:
Webinar/ Online
Join us for our upcoming webinar where we will be discussing 'South Asian Art Through the Eyes of Wahab Jaffer' on 9th February 14:00 pm GMT
The British Pakistan Foundation and the Asia Scotland Institution in collaboration with the ZVM Rangoonwala Foundation, are pleased to present a Webinar overview of "Father Figure: South Asian Art Through the Eyes of Wahab Jaffer".
The exhibition was shown at Asia House in London in October 2019 and travelled to VM Art Gallery in Karachi where it was on display in January 2020.
Presenter: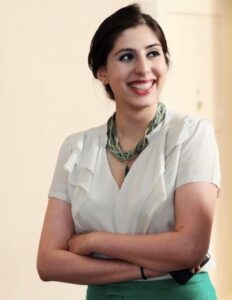 Nour Aslam- Artistic Director (ZVM Rangoonwala Foundation)
Nour is the Artistic Director of the ZVM Rangoonwala Foundation. She was previously based in Lahore working with the Lahore Biennale Foundation. She also served as the Head of Gallery Development for Art15 in London and specialized in South Asian and Middle Eastern art at Bonhams Auction House for five years. She graduated from the Royal College of Art in 2019 from the MA program Curating Contemporary Art.
Register here: https://www.eventbrite.co.uk/e/father-figure-south-asian-ar…