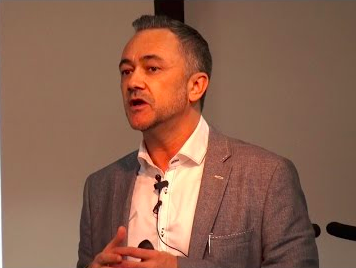 Date/Time
17/09/2015 6:00 pm - 8:00 pm
Location
146 Praed St, London W2 1EE, UK
Categories
Event Start Date:
10th January 2018
Event End Date:
10th January 2018
Event Venue:
Are you interested in boosting your professional profile on social media? Then come and join us for Unlocking the power of Social Media, a talk by Warren Knight, an award-winning social media expert.
You can learn:
How to approach social media for business and professionals use
Overview of most popular platforms
Choosing the platforms that are right for you
Planning and scheduling content
The dos and don'ts – avoiding mistakes
How to grow your network
Social media tools
Developing social media strategy
Measuring return on engagement (ROE)
Social media marketing tools
Key hints and tips for social media success
Understanding your audience through analytics
About Warren Knight:
Warren Knight is a renowned speaker, trainer and coach. He has helped thousands of SMEs and
start-ups build their digital footprint, increase sales by up to 500 per cent and grow their business through social media, digital marketing and e-commerce. He has also authored several books about growing influence through social media.
Limited seats so book now.