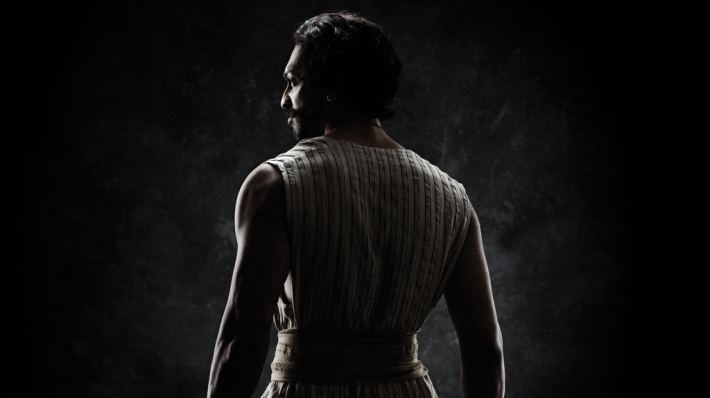 Date/Time
29/03/2015 6:00 pm - 7:00 pm
Location
SOAS University of London
Categories
Event Start Date:
10th January 2018
Event End Date:
10th January 2018
Event Venue:
Following on from the successful production of the play Dara at the National Theatre, originally produced in Pakistan by Ajoka theatre company, the panel explored how national artistic representations and global collaborations can help to challenge current debates between the secular and the religious in Britain and in Pakistan.
Discussions centred around cultural elements, representation and the need for an alternative narrative and voice in the art world
Biographies:
Anwar Akhtar is Director of the Samosa, a digital media project focusing on Britain and South Asia. He has been working with Ajoka Theatre Pakistan and The National Theatre on enabling the adaptation of Dara. Anwar introduced the story of Dara and Ajoka's wider work to the National Theatre in 2012. He also co leads with the Royal Society of Arts & Commerce on RSA Pakistan Calling which support education, culture and citizenship links between Britain and Pakistan.
Shahid Nadeem is an acclaimed Pakistani playwright who has been at the forefront of the campaign for human rights and justice in Pakistan since the later 1960s. He has been imprisoned by various military regimes in Pakistan, adopted by Amnesty International as a prisoner of conscience and was exiled for a period of time. Since his return to Pakistan in 1988, he has served as Executive Director of Ajoka Theatre, Pakistan's leading theatre company, in which capacity he has written and directed plays on a wide range of history, contemporary and human rights themes, including political corruption, gender violence, minority rights and resistance to terrorism. Ajoka's repertoire includes Mughal history such as Dara, Bulleh Shah, the story of the Punjabi poet and philosopher, the lives and landscape changed by Partition in Border Border as well as comedy in BURQAVAGANZA and America Chalo. A collection of his plays in English translation were published by the Oxford University Press Pakistan.
Aatif Nawaz is an award-winning British-Pakistani stand-up comedian and TV Presenter. His debut solo comedy shows 'Talk Roti To Me' and 'Muslims Do It 5 Times A Day' played to sell out audiences in London's west end in 2014, with 10 shows at the Leicester Square Theatre. Aatif has also presented 'Living The Life' – the Islam Channel's flagship lifestyle programme and 'The Aatif Nawaz Show' on TV Apex. In 2015, Aatif will be performing his critically acclaimed comedy show at the Edinburgh Fringe Festival and appearing in an as yet untitled drama series on Channel 4. For more details click here.
Amina Yaqin is Senior Lecturer in Urdu and Postcolonial Studies and Chair of the Centre for the Study of Pakistan at SOAS. Her publications include a special issue of the journal Pakistaniaat (2013) on the celebrated Pakistani poet, Faiz Ahmad Faiz. She has published numerous articles in peer reviewed journals on the Urdu poets Kishwar Naheed and Fahmida Riaz, Urdu fiction and autobiography and the contexts and intertexts of Urdu in English fiction by writers such as Nadeem Aslam, Anita Desai, Fawzia Afzal Khan and Salman Rushdie. Yaqin's research interests include colonial and postcolonial literary and cultural studies and British Islam. She is co-author (with Peter Morey) of Framing Muslims: stereotyping and representation after 9/11 (Harvard University Press, 2011) and co-editor of Culture, Diaspora and Modernity in Muslim Writing (Routledge, 2012). Her articles have appeared in peer-reviewed journals such as Interventions, Comparative Critical Studies, Fashion Theory and Journal of Women's History. She has been Co-Director of the AHRC funded International Research Network Framing Muslims from 2007-2010 and is currently collaborating with Peter Morey on a major research project 'Muslims, Trust and Cultural Dialogue' funded by the RCUK.
Dr Navtej K Purewal completed a BA in Political Science in 1991 from Vassar College and then came to SOAS where she did the MA South Asian Area Studies in 1992. She went on to do her doctoral studies in Development Studies from Lancaster University from where she received her PhD in 1998. Purewal is a social scientist who refers to issues, debates and literature which cross both spatial and disciplinary boundaries. Her most recent areas of focus are in the sociology of religion and gender and culture in South Asia. However, she also has a regional interest in Punjab and will continue to develop this specialism at SOAS through her teaching and research. Purewal was the principal investigator on a large project under the Religion and Society programme (AHRC and ESRC) on popular religious practices and contemporary transgressions of religious boundaries in South Asia focusing specifically on the region of Punjab in both India and Pakistan. Purewal has an ongoing interest in feminist scholarship and activism and has published and taught on topics relating to gender justice in South Asia including education and sex selection.