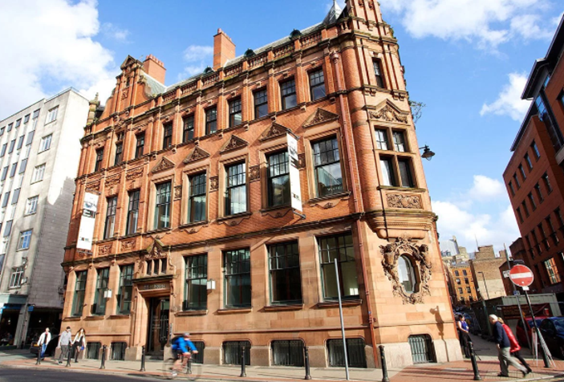 Map Unavailable
Date/Time
22/11/2018 6:30 pm - 8:30 pm
Categories
Event Start Date:
8th October 2018
Event End Date:
8th October 2018
Event Venue:
We will be hosting our very popular BPFSocial! Professional Networking Event in Manchester at the Greater Manchester Chamber of Commerce, Elliot House, 151 Deansgate, Manchester M3 3WD for the first time ever in November this year as we continue to expand our programmes nationwide!
The event will take place from 6:30pm to 8:30pm and will include opportunities for networking, mentoring, socializing and listening to our 3 inspirational speakers on their "Recipes for Success" followed by drinks and nibbles. 
Our inspirational speakers include:
– Aneel Musarrat (CEO, MCR Property Group) – Keynote Speaker – To be confirmed
– Ben Haider (Managing Director, QC Legal):
As a former University of Leeds/Chester College of Law graduate in the law and former practising lawyer, Ben has been at the vanguard of legal search and select for the past two decades.  He established QC Legal almost 15 years' ago, a business that has been accredited by Goldman Sachs as being 'best in class'.  Ben sits alongside Senior Management Teams, Managing/Senior Partners and Boards, as very much a Thought Leader.  QC Legal has a business footprint that sits in the UK but advises on the most complex team acquisitions internationally.  What makes QC Legal and Ben unique is their absolute commitment to quality, underpinned by just how many magic circle, white shoe and leading national law firms they act for, and all from sunny Manchester!  A true Masterclass in search and select
– Dr Robina Shah (High Sheriff of Greater Manchester): 
Dr Shah is a Chartered Consultant Psychologist and Director of the University of Manchester's Doubleday Centre for Patient Experience, a ground-breaking centre which involves patients and the public in the training of doctors. Dr Shah, a graduate of the University, where she is a Senior Lecturer, is also an Honorary Fellow of the Royal College of General Practitioners and Fellow of the Royal Society of Medicine Open Section Council. A Justice of the Peace and Deputy Lieutenant of Greater Manchester, she has also been Chair of Stockport NHS Foundation Trust and held regulatory and associate roles at the General Medical Council and Health Education England North West. In April 2018 Dr Shah was appointed the High Sheriff for Greater Manchester, a ceremonial role that support the Crown and the judiciary. They also support the police, emergency services, probation, prison services and voluntary sector organisations.The academic is also passionate about football and is an Independent Non-Executive Director at Manchester FA and the Football Association Women's Football Board and Disability Football Committee.
– Henna Riaz (Managing Partner, 360 Audit):
In 2014 Henna set up her second business HRR Entertainment, which saw her manage Grammy award-winning songwriter Eliot Kennedy who recently co-wrote the music for hit Broadway musical Finding Neverland, with Gary Barlow, along with other high profile artists. Henna also raised venture capital for a number of creative tech projects including music APP MYXA which was the brainchild of Eliot and Gary. HRR has since moved more into raising capital for primarily scale up business in the entertainment and tech sectors, including the recent fundraising for new music APP. Henna is an award-winning corporate and entertainment lawyer who has spent 15 years working in the music and entertainment industries, starting her career at Addleshaw Goddard before moving to Los Angeles to work for Universal Records where she also took the California Bar Exam. On her return to the UK Henna undertook a role as a senior associate at DLA Piper before leaving in 2010 to set up her first entrepreneurial endeavour 360 Audit. 360 Audit carries out royalty audits for major global brands across the globe including, ITV, Jamie Oliver, Gary Barlow and WWE. Henna has recently set up her third business Safe Phone Ltd which is focused on cybersecurity. The company has developed a secure end to end encrypted APP downloadable on to any device which guarantees privacy and anonymity across all mobile communications for each user of the APP. This revolutionary technology is currently being used by VIP's, government personnel and HNW's. Henna has also recently started up a coaching proactive alongside Sarah Goulbourne, founder of Gunner Cooke, where she executive coaches CEO's and partners. Henna is a non-executive director of the MCDA sitting on a board alongside Sir Richard Lees and Sue Woodward OBE.
Register for your place here!
This event is kindly sponsored by Eighteen Islamabad. Find out more about them here