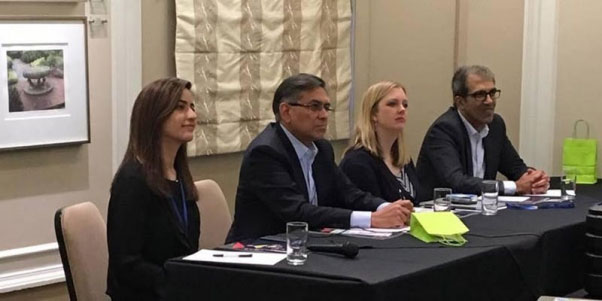 Map Unavailable
Date/Time
27/11/2019 8:00 pm - 10:00 pm
Location
Colliers International EMEA
Categories
Event Start Date:
20th November 2019
Event End Date:
20th November 2019
Event Venue:
Join us for the launch of BPF's Property Forum starting with a Focus on Property Seminar sponsored by Colliers International EMEA & co-sponsored by South Street Asset Management.
We will be joined by a panel of leading individuals who will talk about different elements of the property sector from residential to commercial, legal and taxation aspects as well as Islamic Finance and finally, Brexit being a very interesting topic!
Our panellists:
– Walter Boettcher (Director: Research & Forecasting, Colliers)
Walter is Colliers International's Chief Economist, identifying timely research topics and directing research and forecasting outputs. Walter has over 20 years UK and European property industry experience, and extensive expertise across a wide range of property sectors and related industries.
– Robert Buchele (Director: City Investments, Savills)
Robert Buchele, joined Savills in January 2012 and is a Director in the City Investment Department who has acted for a range of investor types including UK and overseas funds, property companies and private investors across Central London but with a focus on the City of London. Robert became a member of the RICS in 1993 and has been working the in the City market for over 20 years.
Rob is a Trusted Property Advisor to Societe Generale and BCDH, a state-owned Chinese Property Company
– Imam Quazi (Partner: Real Estate & Islamic Finance, Foot Anstey)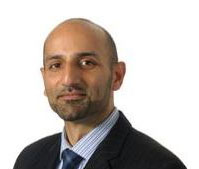 Imam is a partner in the real estate team at Foot Anstey and is an Islamic Finance specialist with considerable experience in dealing with a range of high-value and complex investment, finance and development transactions. Imam is and has been an active participant in the Islamic Finance market for over 10 years and has developed a broad Islamic Finance practice advising investors and financial institutions on a range of shariah compliant products and structures. Imam is a member of the Advisory Board of the Association of Muslim Lawyers, the Arab Bankers Association and the Islamic Finance Experts Group. He has earned numerous plaudits; he's recognised as a 'leader in his field' by Chambers UK legal directory and most recently listed amongst the most "innovative and inspirational" lawyers in the legal industry by his appearance in the 'Hot 100' by trade publication The Lawyer. Most recently Foot Anstey's Islamic Finance team was ranked alongside several Magic and Silver Circle firms in the Real Estate category of the Islamic Finance News Legal Awards.
– Ashley Osborne (Head of UK Residential, Colliers)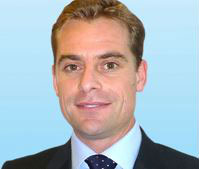 Ashley is Colliers International's Head of UK Residential, and is responsible for the management and operation of the International Properties division in Asia. International Properties is a specialised residential project marketing division that offers complete project marketing and sales services for developers of international large-scale residential and mixed-use projects via its Asian Sales Platform.
– Caroline Fleet (Partner: Tax, Crowe)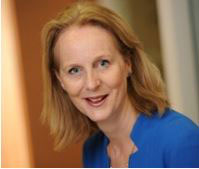 Caroline joined Crowe in November 2018 as a Partner in Corporate Tax. Prior to this, she worked at a boutique firm heading up Property Taxes and at 2 'Big 4' firms.
She has extensive technical knowledge in advising clients within the property sector, having specialised in this sector for over 15 years. Her clients range from corporate property developers and investors, BTL Landlords to Institutional Investors. She has advised on appropriate structure taking into the business model and the various stakeholders within the structure. Caroline has also led due diligence projects across the property sectors from office, hotels and care homes and is a fellow of the ICAEW.
Moderator:
– Adnan Shaikh (Co-Founder, South Street Asset Management)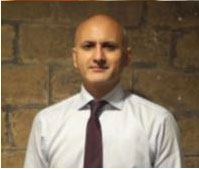 Adnan Shaikh is Co-Founder of South Street. South Street is an independent FCA regulated UK based fully integrated manager, operator and developer of commercial and residential real estate.
The diverse South Street portfolio includes office, retail, residential, student and industrial properties across the UK. South Street manages in excess of £600M of assets. South Street offers a full service of investment, asset and development management.
With 60 years combined real estate, corporate and finance experience, founders Adnan Shaikh and Asif Rangoonwala established South Street to provide clients with a platform to co-invest into sectors underpinned by growth, long term demographic trends, stable underlying cashflows and asset management upside.
Adnan is a qualified Real Estate Finance Solicitor and prior to South Street practised law at one of the top five global law firms, Dentons.
This event is kindly sponsored by Colliers International EMEA &
Co-sponsored by South Street Asset Management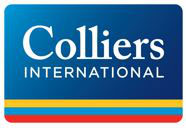 Please note that this event is only for those currently working in property or an associated sector. We have the right to make final attendee selections should the event oversubscribe.