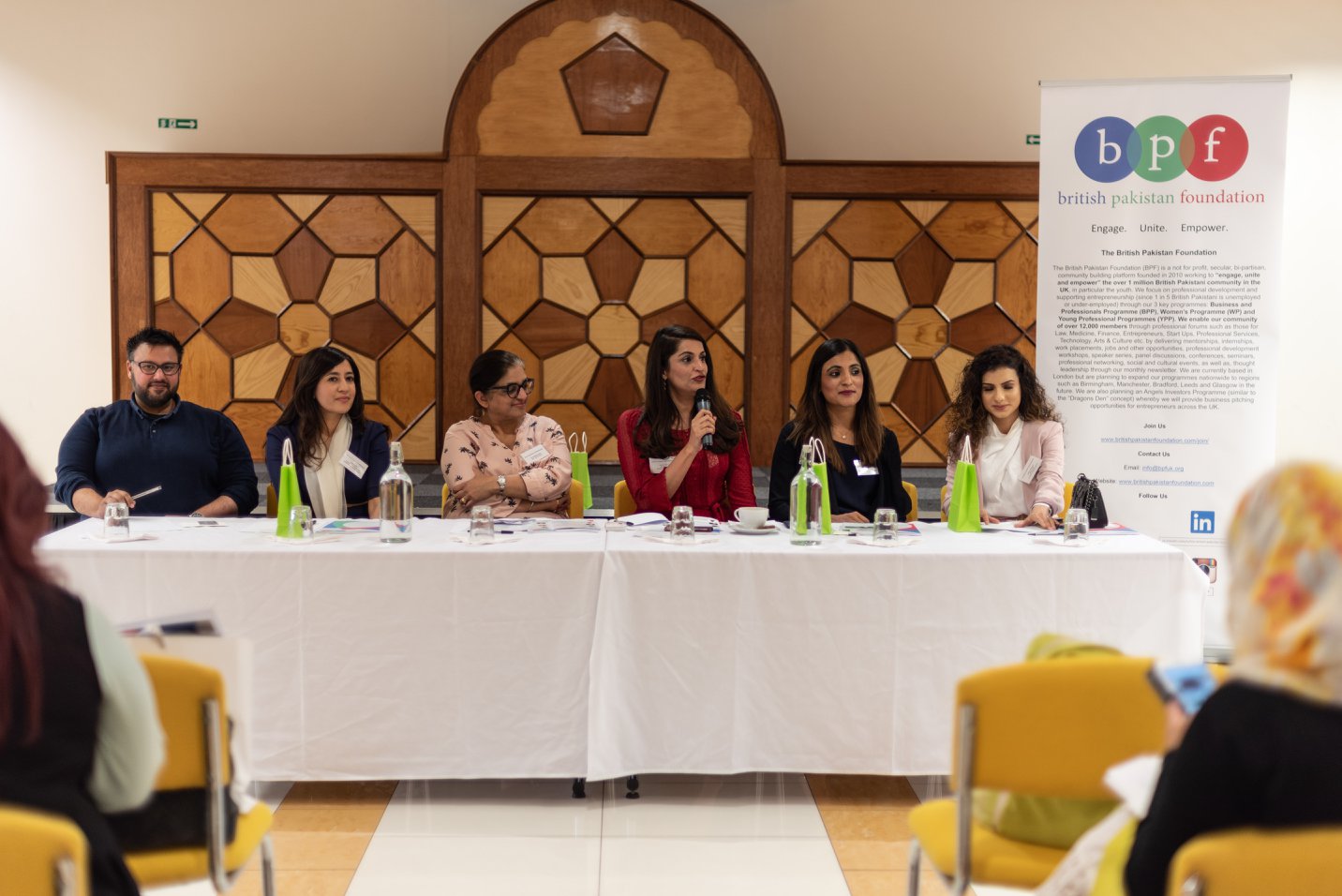 Date/Time
09/05/2018 6:30 pm - 8:30 pm
Location
Nishkam Centre, Birmingham,
Categories
Event Start Date:
11th April 2018
Event End Date:
11th April 2018
Event Venue:
British Pakistan Foundation, as part of its Women's Programme, staged an event at the Nishkam Centre on the 9th May 2018, 6.30pm-8.30pm, focusing on female entrepreneurs, their stories, difficulties and challenges, and how they were able to overcome such adversities. It was held at the Nishkam Centre, 6 Soho Road, Birmingham, B21 9BH.
This event signalled the beginning of a series of workshops that the British Pakistan Foundation will be holding at the Centre, working with Dr Arpinder Bansi to share Business Development Skills. More information on the workshops can be found here.
Some of the distinguished speakers at this conference included:
Dr Arpinder Bansi (MD, Kaur Value Associates, Leadership Development and Business Growth Specialist)
Anisha Siddique (Beauty Entrepreneur, Bridal and Celebrity Makeup Artist)
Dr Lalitaa Suglani (Executive Coach and Psychologist)
Fara Jabeen (Business Consultant and Entrepreneur, Ayyari Gallery)
Wasim Ahmed (Life Coach and Director, Ahmeys Group, Alemo Group and Luminescent Enterprise)
Zahra Shah (CEO & Trustee, British Pakistan Foundation & Property Developer / Investor) – Moderator
Moderator:
– Zahra Shah (CEO & Trustee, British Pakistan Foundation)