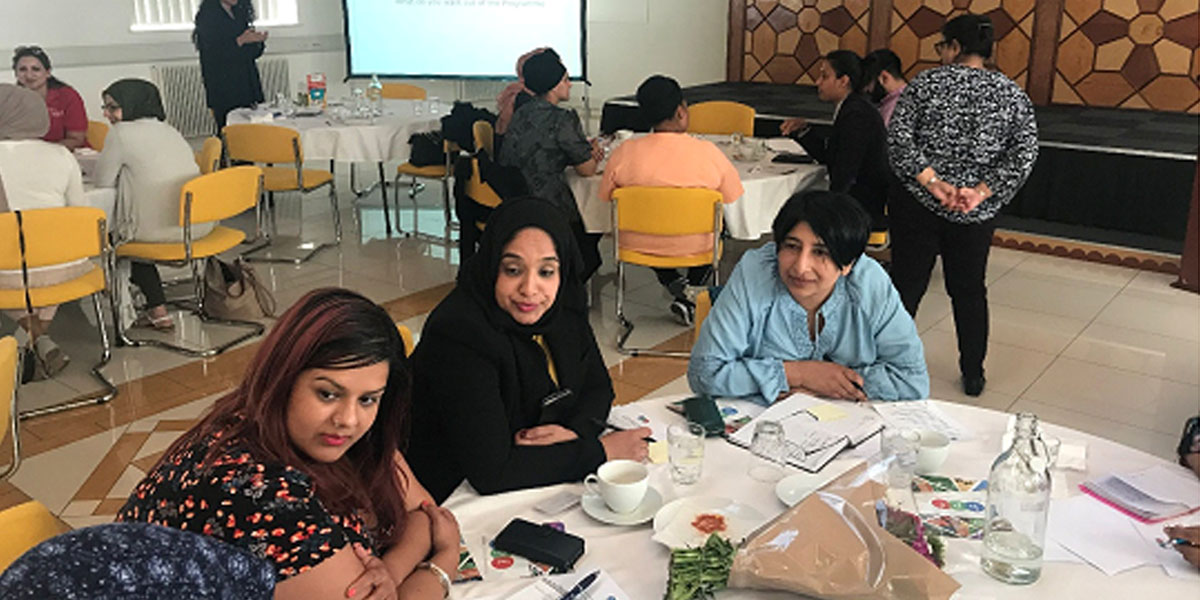 Date/Time
12/07/2018 12:00 am
Location
Nishkam Centre, Birmingham
Categories
Event Start Date:
22nd August 2018
Event End Date:
22nd August 2018
Event Venue:
Workshop 2: Business Planning
Our Focus on Female Entrepreneurs seminar – which took place on 9th May 2018 at the Nishkam Centre – launched our six-monthly Business Skills Development workshops for budding female entrepreneurs.
Led by Dr. Arpinder Bansi, the workshops aim to provide attendees with the knowledge and tools to develop and grow their business through discussing topics such as Business Planning, Funding and Effective Marketing.
Our second workshop was on the topic of Business Planning and was very well-received by our attendees. Dr Bansi went through a model Business Plan that was given to attendees upon arrival. For the next workshop, on Market Research, attendees are to complete the Plan in accordance with their respective business ideas.
We would like to thank Dr. Arpinder Bansi for leading the workshops, as well as Dr.LalitaaSuglani and Wasim Ahmed, for sponsoring the workshops. and theNishkam Centrefor providing an amazing space for our attendees to learn.
Photos of Workshops one and two are on our Facebook, so check them out – videos to come soon!
For those interested, unfortunately these workshops work on a first-come, first-serve basis and are now full!
Our six workshops are kindly sponsored by the Empower Success Academy and the Oxford Creative Hub