The BPF Programme Advisers consists of a group of professional, talented and committed British Pakistani men and women representing a wide range of sectors including Management Consultancy, Fashion, Philanthropy, Pharmaceuticals, Finance, Medicine, Technology, Law and the Commonwealth Office. Below are some of our advisers:
Ahmereen Reza
Ahmereen Reza is the Country Director of Aman Foundation UK and is the founder of Developments in Literacy Trust UK, a registered charity in England and Wales dedicated to educating children in underdeveloped and rural areas of Pakistan and assisting women from within multi-ethnic communities in England and Wales.
Ahlya Fateh
Ahlya Fateh is a director at BPF and was appointed as Managing Director of luxury lifestyle brand Amanda Wakeley in 2014; she was previously the Managing Director of Tata Naka for four years. Ahlya began her career at PricewaterhouseCoopers before moving, in 1996, to Condé Nast Publications where she launched Vogue in Russia and spent 9 years at the helm of society magazine Tatler as its Managing Editor. She also serves as a mentor for the Young Professionals Programme at BPF.
Sakeena Lalljee
Sakeena Lalljee is a Client Relationship Manager at Aquis Exchange, with over seven years' experience in the European exchange space. A member of the team that led Aquis to a timely and successful launch, Sakeena is part of the Sales team at the Pan-European equities exchange.
Marium Qaiser
Marium Qaiser works for GlaxoSmithKline HQ as Manager of Quality Medicines for Africa & Developing Countries. She has been in the Industry for almost 9 years with expertise in Research & Development, Global Manufacturing and Supply following graduating from Queen Mary University of London in Pharmaceutical Chemistry.
Saira Awan Malik
Saira Awan-Malik is a corporate lawyer. From 2009-15, she was an associate in the London office of international law firm Cleary Gottlieb Steen & Hamilton LLP focusing on corporate and financial transactions, including cross-border mergers and acquisitions, restructurings and capital market issuances. In June 2015, Saira left Cleary Gottlieb to join her family business, TCS (Pakistan) Limited, which is a dominant player in the courier and logistics industry in Pakistan. She is working to develop the international and e-commerce side of the business.
Read More
Saira received an undergraduate degree in History from Yale University in May 1999. She read Law at Cambridge University (2001-3) and subsequently completed the Bar Vocational Course at Inns of Court School of Law in London. She was called to the Bar of England and Wales in October 2007. Saira has served on the board of the British Pakistan Foundation since 2012. In April 2013, she launched the BPF Women's Network. She is also a founder member of the British Pakistani Lawyers' Association.
Laleh Habib
Laleh Habib is a development professional with over 8 years of experience across three continents and various sectors including media, education, intergovernmental and foreign affairs. She has experience in programme and project management, including experience in managing an India-Pakistan experience, and in Monitoring and Evaluation and Results Based Management at the Commonwealth Secretariat. She is currently working as a Research Officer at The Commonwealth.
Zahra Shah
Zahra Shah has a background in management consultancy with over a decade of experience at Accenture (Capital Markets Practice Area) focusing on global investment banking clients in the planning, management and execution of complex high impact projects in areas related to anti-money laundering, credit and market risk control and management, risk planning, cross border sanctions, asset management and counterparts migration. She is also an experienced international property developer and investor. Zahra obtained her MSc. ADMIS from the London School of Economics.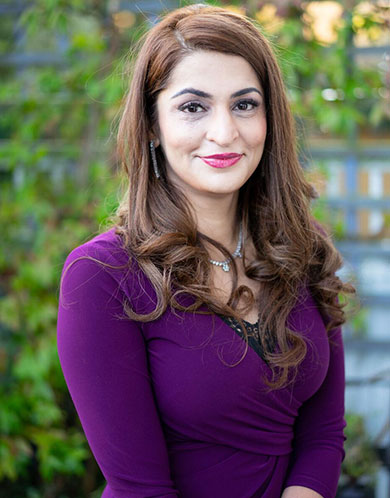 Kashif Zafar
Kashif Zafar is Co-Head of Global Distribution and Co-Head of Macro Products within the Investment Bank at Barclays. Based in London since 2009, he also leads Distribution for Europe, the Middle East and Africa. He is a member of the Markets Executive Committee, the Global Diversity Council of the Investment Bank and the UK and Europe Citizenship Council.
Read more
Prior to joining Barclays in 2005 as Head of US Rates Distribution in New York, Kashif worked in several roles at JP Morgan and Credit Suisse in the US for 13 years, including Coverage Banking, Debt Capital Markets, Derivatives Marketing, Derivatives Structuring, and Rates Distribution.
He serves on the board of the British Pakistan Foundation, and in the US he serves on the boards of Middlebury College, International House and American Pakistan Foundation. He is an Associate Partner of Acumen and a member of the Global Advisory Councils of Developments in Literacy and South Asian Youth Action.
Kashif graduated Phi Beta Kappa from Middlebury College and holds an MBA from the Wharton School of Business.
Naseem Amin
Naseem brings 24 years of trans- Atlantic industry experience in research and development, corporate development, business development, and marketing. Naseem most recently served as Chief Scientific Officer at Smith and Nephew Plc, where he oversaw corporate R&D, divisional manufacturing QA/QC and product development functions.
Read more
Prior to Smith and Nephew, Naseem led business development at both Biogen Idec and at Genzyme Therapeutics. He has initiated and executed a number of transformative acquisitions and transactions for both these companies. He has also led the clinical development of five currently marketed therapeutic products. Naseem started his career at Baxter Healthcare where he had executive roles in marketing, product development and clinical research. In addition to his role at Advent, Naseem currently works as a board member and advisor to several not for profit organizations.
Naseem is a qualified medical doctor, from the Royal Free & University College Medical School, London and has an MBA from Kellogg Graduate School of Management.
Dr. Kaukab Rajput
Dr. Kaukab Rajput is an expert in diagnosis of hearing loss in children with complex problems. She has worked at Great Ormond Street Hospital in London for over seventeen years and currently leads the Cochlear Implant Department. In her own words: "I am constantly striving to do the best for my little patients. I firmly believe that every child must be given the opportunity to achieve their full potential despite disabilities such as hearing impairment." She is leading an international study on prevention of hearing loss in children undergoing chemotherapy.
Judge Tanvir Ikram
District Judge (MC) Tan Ikram was called to the Bar in 1990 and admitted as a solicitor in 1993. He was head of department and equity partner in a medium size law firm & specialised in criminal defence and prosecution work and is a former President of the London Criminal Courts' Solicitors' Association. Appointed to the Bench in 2009, he hears extradition and terrorism matters in London and also sits as an Associate Judge on the Sovereign Base Areas in Cyprus where he also acts as HM Coroner.
Here, he is the Deputy Lead Diversity and Community Relations Judge and supports the Lead Judge in projects engaging with the community and in promoting diversity on the Bench and is also a tutor at the Judicial College. He is a contributing editor to Archbold Magistrates' Court Criminal Practice 2017 and is an Associate Fellow at the University of Westminster. He is also the holder of two honorary degrees, Doctor of Laws (LLD) from the University of West London and the University of Wolverhampton.
Mohammed Khamisa QC
Mohammed is a senior QC specialising in the field of commercial fraud particularly within the banking and financial services sectors and is a partner at the Mishcon de Reya LLP. He joined the firm in 2015 and sits within the Banking and Finance Group. Mohammed was called to the Bar in 1985 and was made Queen's Counsel in 2006. He sits as a part-time judge and is a bencher of Middle Temple Inn.
During more than 30 years of continuous practice he has advised clients from the UK, United Arab Emirates, India, Pakistan and other regions on a wide range of both criminal and civil matters. He is listed in the Legal 500 as a leading QC in the field of fraud.
AKHTER MATEEN
Akhter Mateen joined BPF as a Board Member in 2014. He is currently a Non Executive Director of Great Ormond Street Hospital and CABI. Prior to this he served as Chief Auditor of Unilever plc and Unilever NV. In his 29 year career at Unilever, Akhter worked in various operational and global leadership roles in Pakistan, Bangladesh, Latin America, South East Asia and the UK. He holds an MBA in Finance from the Institute of Business Administration, Karachi.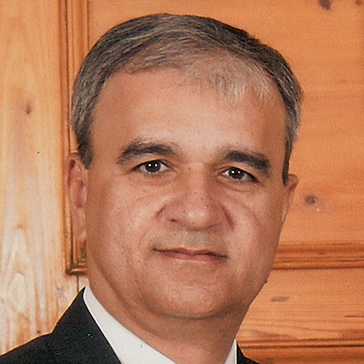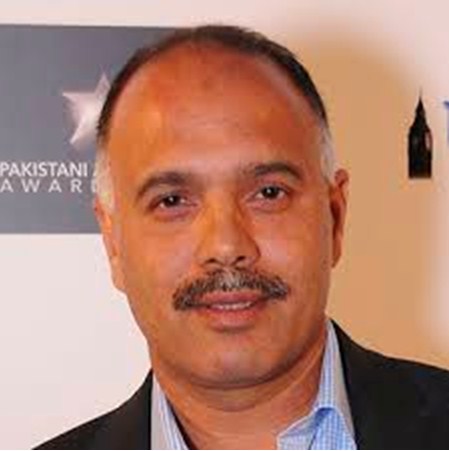 Shahid Azeem
Shahid Azeem is an award winning British-Pakistani entrepreneur and philanthropist, and one of Surrey's best-known business leaders. In addition to a string of successful businesses, he has been named one of the Top 100 most influential Muslims in the UK by Royal Bank of Scotland.
Adnan Shaikh
Co-Founder of South Street. South Street is an independent FCA regulated UK based fully integrated manager, operator and developer of commercial and residential real estate.
Adnan leads on all strategic business development and global investor relations and has over 20 years real estate experience. He has deep investment and transactional experience and has led the acquisition and development for all of South Street's projects and oversees future pipeline, fundraising and transactions.
Adnan is a qualified Real Estate Finance Solicitor and prior to South Street practised law at one of the top five global law firms, Dentons.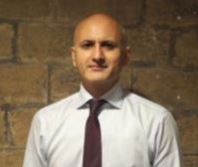 Hiba Saleem
Hiba is a medical student at Imperial College London and is a core member of the Doctorpreneurs team. She has organized various events for the Imperial Pakistan Society. Hiba is a passionate supporter of the arts, culture and rising talent and wants to engage young ambitious British Pakistanis to grow this powerful community.