BPF Young Professional Programme –Rangreza: Panel Discussion & Q&A Session with the Star Cast, SOAS University of London, 11 December2017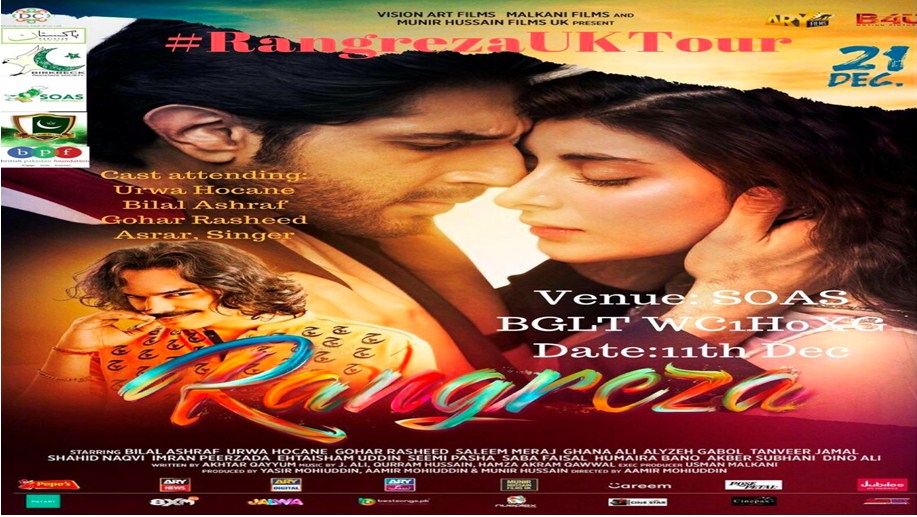 Please join us for a Panel Discussion and Q&A session, as well as, a short stage performance with the star cast of the Pakistani film  "Rangreza" including:
UrwaHocane
Bilal Ashraf
Gohar Rasheed
Asrar, Singer
This event will take place on 11 December 2017 from 7:00pm to 8:30pm at SOAS University of London, Brunei Gallery Lecture Theatre, London WC1H 0XG.
This event has been organised with the following partners: Media Hive, British Pakistan Foundation, SOAS Pakistan Society, Birkbeck Pakistan Society, Imperial College Pakistan Society and Queen Mary University Pakistan Society.
Limited places available!
Registration is free!
Please book your place here:
BPF Legal Forum: Judicial Appointments Discussion and Professional Networking Event, Royal Courts of Justice, London, 18 January 2018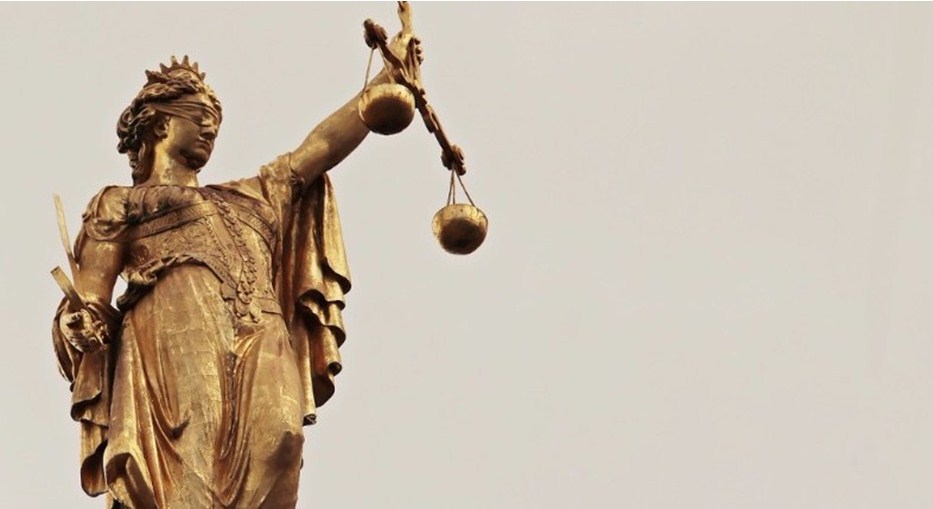 Following on from the successful launch of the BPF Legal Forum on the 4th of May 2017 at Mishcon de Reya LLP and continuing our professional development, training and networking events for legal professionals across the UK, we are delighted to invite you to the BPF Legal Forum: Judicial Appointments Discussion at the Royal Courts of Justice, Strand, London WC2A 2LL on 18 January 2018 from 6:00pm to 8:00pm.
The aim of this event is to provide guidance, assistance and inspiration to those who seek a career within the judiciary and to support initiatives to increase the number of lawyers from under-represented backgrounds within the judiciary.
In particular, the discussion will cover the following key areas:
Career paths / routes within the judiciary
Common challenges / issues
Challenges faced by BAME lawyers in particular
Key advice for those who wish to pursue a successful career within the judiciary
Our inspirational speakers include:
Lady Justice Heather Hallett (Vice-President of the Criminal Division of the Court of Appeal): Dame Heather Carol Hallett was called to the Bar in 1972. In 1989 she became a QC and a Recorder of the Crown Court. She became a Bencher of Inner Temple in 1993. She served as Leader of the South-Eastern Circuit between 1995 and 1997 and Chairman of the Bar of England and Wales in 1998. She was appointed as a High Court Judge in 1999 and assigned to the Queen's Bench Division. She became a Presiding Judge of the Western Circuit shortly thereafter. She was a member of the Judicial Appointments Commission from 2006 to 2010 (latterly its Vice Chairman). She was the Chairman of the Judicial College from 2010 to 2014.  In 2011 she was appointed Vice-President of the Queen's Bench Division and served as Treasurer of Inner Temple.  In 2013 she was appointed Vice President of the Court of Appeal Criminal Division. Lady Justice Hallett acted as Coroner at the inquest into the deaths of the 52 victims of the July 7th London bombings. She was appointed as a Lady Justice of Appeal in 2005.
Deputy Senior District Judge (Chief Magistrate) TanweerIkram: Tanweer Ikram was born and schooled in Slough. After graduating in law from Wolverhampton Polytechnic, he was Called to the Bar (I) in 1990 and admitted as a solicitor in 1993. He was a partner in a regional firm and specialized in criminal defence and prosecution. In 2007, he was elected President of the London Criminal Courts' Solicitors Association and is, now, a Bencher of Inner Temple. Tanweer was appointed a District Judge (MC) in 2009. In 2013, he was appointed the Deputy Lead Diversity and Community Relations Judge and is 'ticketed' as a specialist judge in extradition and is also an Associate Judge of HM Court of SBA, Cyprus. He is a contributing editor of Archbold Magistrates' Courts Criminal Practice 2018 (Sweet & Maxwell). He is Visiting Professor at the University of West London and the Pakistan College of Law in Lahore and is the holder of two honorary doctorates in law (LLD).
Moderator:
Mohammed Khamisa QC (Partner at Mishcon de Reya LLP): Mohammed Khamisa is a senior QC specializing in the field of commercial fraud particularly within the banking and financial services sectors and is a partner at the Mishcon de Reya LLP. He joined the firm in 2015 and sits within the Banking and Finance Group. Mohammed was called to the Bar in 1985 and was made Queen's Counsel in 2006. He sits as a part-time judge and is a bencher of Middle Temple Inn. During more than 30 years of continuous practice he has advised clients from the UK, United Arab Emirates, India, Pakistan and other regions on a wide range of both criminal and civil matters.
Limited places available!
Registration is free!
Please book your place here:
BPFSOCIAL! Professional Networking Event, Las Iguanas Restaurant, Spitalfields, 25 January 2018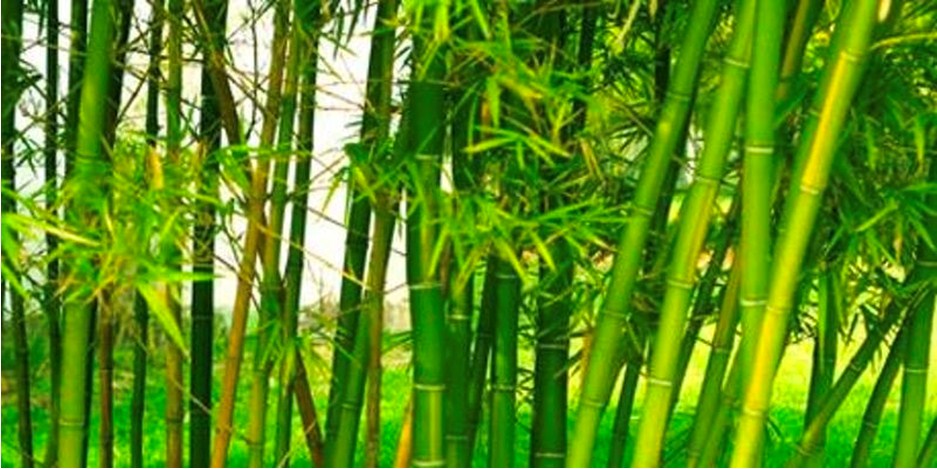 Please join us at our regular BPFSocial! Professional Networking event for a fun evening of professional networking, mentoring, socializing and listening to our inspirational speakers / mentors (within Finance, Relationship Coaching and Fashion) on their Recipes for Success!
Our inspirational speakers / mentors include:
his event will take place at Las Iguanas, Spitalfields Market, 1 Horner Square, London E1 6EW on the 25th of January 2018 from 6:30pm and 8:30pm.
Limited places available!
 Please book your place here:
BPF Supports – UK Medical Aid Charity Gala Dinner, Marriott Grosvenor Square, 18 November 2017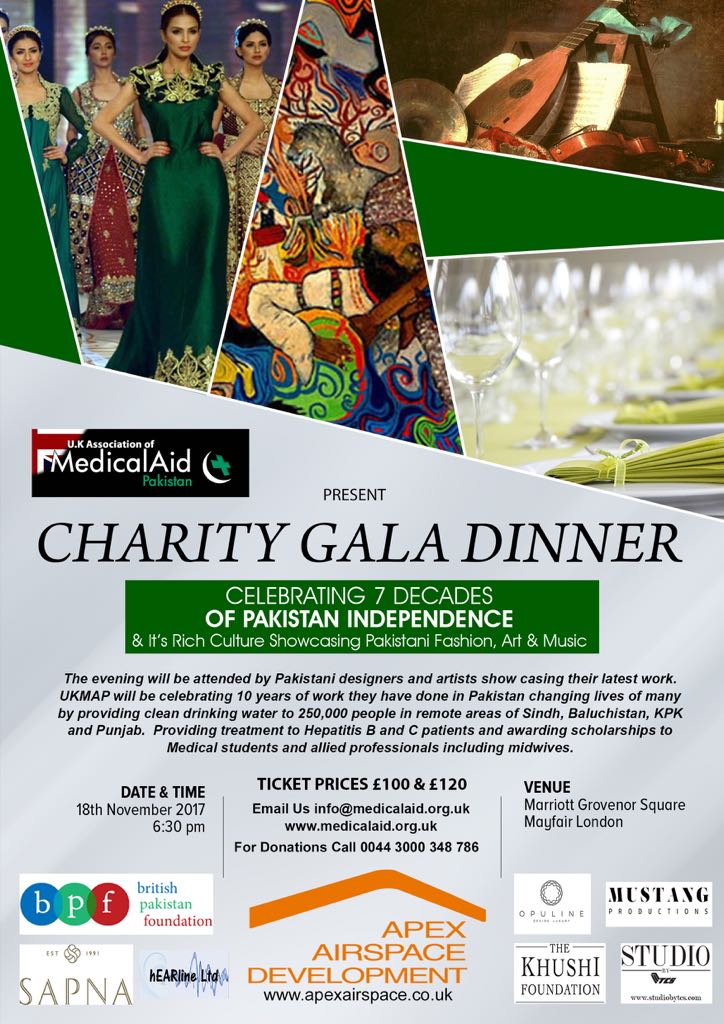 BPF is supporting the annualUK Medical Aid "Charity Gala Dinner" at Marriott Grosvenor Square, Mayfair, London W1K 6JP on the 18th of November 2017 at 6:30 pm. The evening will showcase top Pakistani Fashion, Art and Music to help support valuable medical relief work in Pakistan such as: providing treatment to Hepatitis B and C patients, assisting under-privileged medical students and providing clean drinking water to remote areas across Pakistan.
To book tickets please email:info@medicalaid.org.uk
BPF Focus on Digital Services and Technology Panel Discussion, Accenture, 27 November 2017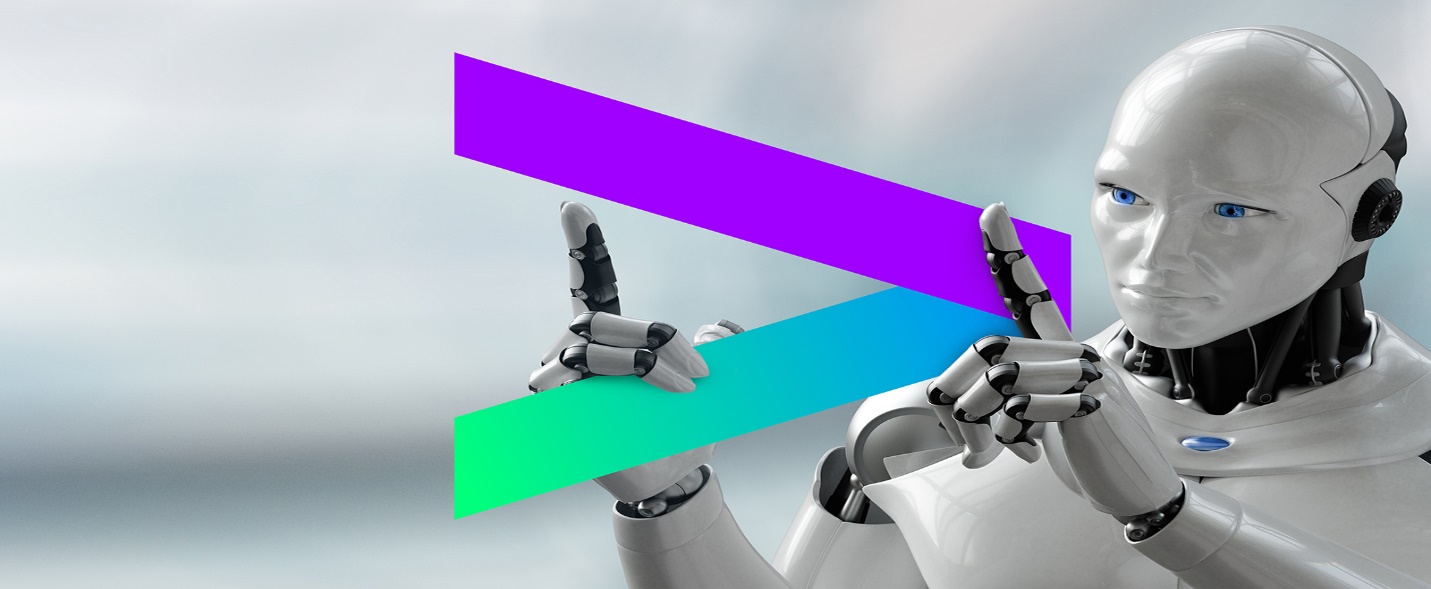 Please join us for the Focus on Digital Services and Technology Panel Discussion and Professional Networking event on the 27th of November 2017 from 6:30pm to 8:30pm at Accenture, 1 Plantation Place, 30 Fenchurch Street, London EC3M 3BD.
The aim of this event is to guide, inspire and assist those who wish to pursue a successful career within this field and provide a networking opportunity for professionals from a range of industry sectors.
Our inspirational panellists include:
• Kausar Qazilbash (Managing Director, Analytics & Resources Industries, Accenture): Kausar Qazilbash is the Global Lead for Analytics and Digital Industry Solutions for Resources Group that covers Oil & Gas, Utilities, Power Generation, Metals, Mining and Chemical Industries. He advises a number of Fortune 500 clients on the of Digital Technologies covering, Analytics, Mobility, IoT, Interactive and Cloud. He also leads the development and deployment of Digital Industry Solutions in his clients' industries. He led a number of Digital Transformation programmes for his clients with specific focus on Industrial Internet of Things and its adoption in traditional IT and OT legacy environments. Before joining Accenture, he worked as an Oilfield Services Engineer with Schlumberger Wireline Kausar is a Mechanical Engineer with an MBA from IMD Lausanne.
• Kamran Ikram (Managing Director, Technology & Financial Services, Accenture): Kamran Ikram is the managing director in the U.K. and Ireland, responsible for Accenture's infrastructure business in consulting and outsourcing across all industry sectors. He has P&L, commercial, and operational responsibility across infrastructure cost reduction, cloud computing, workplace and collaboration, data centre technologies and migrations, service management, networks, and contact centres. Kamran has personally delivered multiple projects across such areas as IT cost reduction, cloud strategy and migration, resilience, mobility, and infrastructure transformation. Ikram is a former military radar systems engineer who is a chartered engineer, a member of the Institute of Engineering and Technology, and a fellow of the British Computer Society.
• Rabia Sultan (UKI Technology, Accenture): Rabia has been working in Accenture's Client & Delivery domain as an Integrations Architect for close to 3 years. In her fast-paced career with Accenture, Rabia has worked with clients across telecom and financial services while specializing in Oracle Cloud Technologies. Before starting her career with Accenture, Rabia graduated from NUST Pakistan as double gold medallist and was awarded scholarship by University of Sheffield to pursue MS degree.
• Noor Sajid (Analytics, Accenture): Noor Sajid is a Data Science Consultant at Accenture Analytics with a specialisation in advanced simulation, supervised and unsupervised machine learning techniques. Noor's day to day work involves leveraging her analytics expertise to help clients make informed decisions about their business. She has successfully worked within a wide variety of industries – financial services, public sector, health and hospitality industry. Noor holds a Masters in Economic Policy from the London School of Economics and Bachelors in Economics from University of Warwick.
Limited places available!
BPF in collaboration with Stairs and Shares – Entrepreneur Series: Knowledge Café, RSA & artFix Woolwich, September to December 2017

BPF has partnered with "Stairs and Shares" to bring you an exclusive series of "Knowledge Cafes for Entrepreneurs". These are micro social support sessions for entrepreneurs. They promote social learning between entrepreneurs. They have a maximum capacity of 10 entrepreneurs per session. These peer to peer sessions help entrepreneurs learn from each other. They promote innovation, horizontal learning and knowledge sharing. 1,000 entrepreneurs have used them to build successful businesses in the last 6 years.
These events run from mid-September to early December on a weekly basis. As a reminder they are free. However, if someone wants to meet the support providers outside the group then there may be a charge. All our members are encouraged to follow the EMCC code of the ethics. London Business Journal will also randomly select and highlight one business a month from those that attend these knowledge cafes.
Limited places available!
To register please visit: http://www.stairsandshares.com/knowledge-cafes-london.html
BPF has partnered with the team of #70YearsOn – The Grand Trunk Project, Showcasing a series of events across the UK, July to December 2017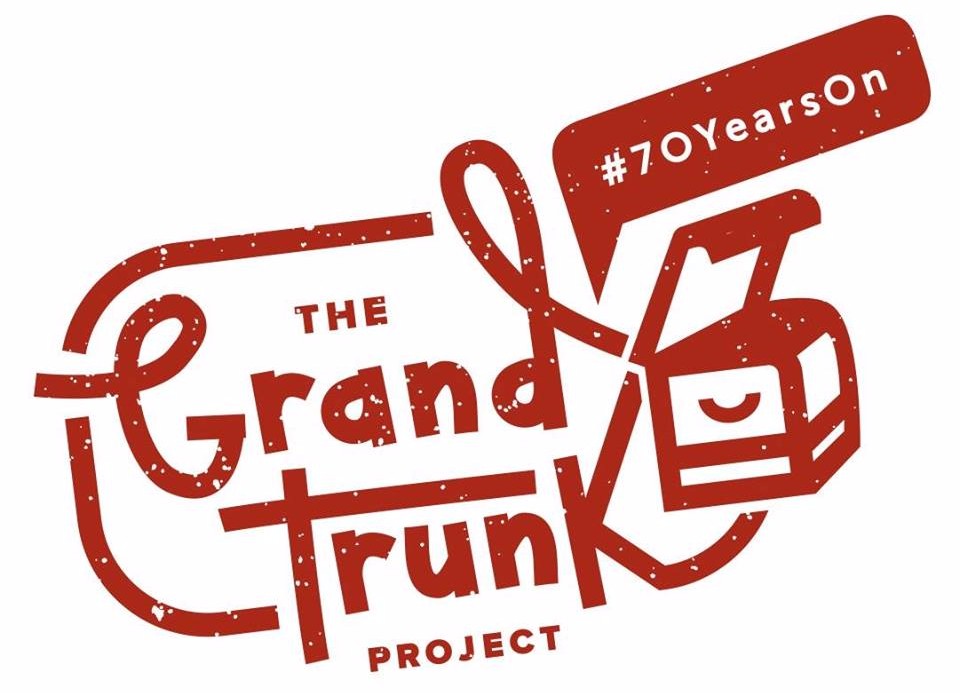 BPF is a partner of the "The Grand Truck Project" (an initiative of the Department of Communities and Local Government and facilitated by the Faiths Forum for London). This project embodies the spirit of the ancient and historic Grand Trunk Road, that linked people and countries, creating relationships and friendships despite the differences. Working in collaboration with faith leaders, community groups, and others, we aim to celebrate our similarities and support much-needed dialogue about our differences through a series of community events and a specially curated exhibition by Dervish Creative across 11 regions in the UK.
For more details on this project and to attend events, please visit: http://tgtp.co.uk/events/
For details on how to host an event of your own or share your partition story, please visit: http://tgtp.co.uk/contact/