The BPF mentoring scheme has been developed under the "Business and Professionals Programme" to address the under-representation of British Pakistani professionals in different industry sectors and at all levels. Currently we provide mentorships under professional forums such as those for:
Law
Medicine
Finance
Professional Services
Entrepreneurship & Start Ups
Digital Services and Technology
Other
The mentors under each of the professional forums have been selected for their years of service and breadth of experience within their chosen field but also for their commitment to helping aspiring professionals and entrepreneurs. They are appointed for an initial period of 12 months and may seek re-appointment.
Please complete an online application form if you interested in becoming a mentor and can deliver mentoring under any industry sector:
Please find below some of our current mentors:
Law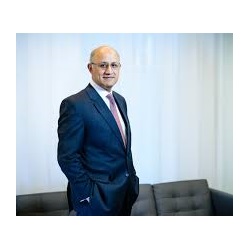 Mohammed Khamisa QC (Partner at Mishcon de Reya LLP):
Mohammed Khamisa is a senior QC specializing in the field of commercial fraud particularly within the banking and financial services sectors and is a partner at the Mishcon de Reya LLP. He joined the firm in 2015 and sits within the Banking and Finance Group. Mohammed was called to the Bar in 1985 and was made Queen's Counsel in 2006. He sits as a part-time judge and is a bencher of Middle Temple Inn. During more than 30 years of continuous practice he has advised clients from the UK, United Arab Emirates, India, Pakistan and other regions on a wide range of both criminal and civil matters.
Deputy Senior District Judge (Chief Magistrate) Tanweer Ikram:
Tanweer Ikram was born and schooled in Slough. After graduating in law from Wolverhampton Polytechnic, he was Called to the Bar (I) in 1990 and admitted as a solicitor in 1993. He was a partner in a regional firm and specialized in criminal defence and prosecution. In 2007, he was elected President of the London Criminal Courts' Solicitors Association and is, now, a Bencher of Inner Temple. Tanweer was appointed a District Judge (MC) in 2009. In 2013, he was appointed the Deputy Lead Diversity and Community Relations Judge and is 'ticketed' as a specialist judge in extradition and is also an Associate Judge of HM Court of SBA, Cyprus. He is a contributing editor of Archbold Magistrates' Courts Criminal Practice 2018 (Sweet & Maxwell). He is Visiting Professor at the University of West London and the Pakistan College of Law in Lahore and is the holder of two honorary doctorates in law (LLD).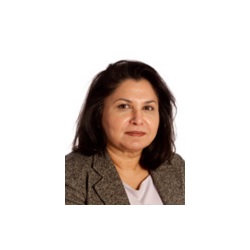 Dr Kaukab Rajput (Lead, Cochlear Implant Department, Great Ormond Street Hospital):
Dr. Kaukab Rajput is an expert in diagnosis of hearing loss in children with complex problems. She has worked at Great Ormond Street Hospital in London for over seventeen years and currently leads the Cochlear Implant Department. In her own words: "I am constantly striving to do the best for my little patients. I firmly believe that every child must be given the opportunity to achieve their full potential despite disabilities such as hearing impairment." She is leading an international study on prevention of hearing loss in children undergoing chemotherapy.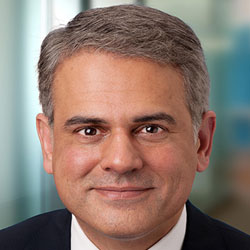 Kashif Zafar (Co-Head, Global Distribution and Co-Head, Macro Products, Barclays Investment Bank):
Kashif Zafar is Co-Head of Global Distribution and Co-Head of Macro Products within the Investment Bank at Barclays. Based in London since 2009, he also leads Distribution for Europe, the Middle East and Africa. He is a member of the Markets Executive Committee, the Global Diversity Council of the Investment Bank and the UK and Europe Citizenship Council. Prior to joining Barclays in 2005 as Head of US Rates Distribution in New York, Kashif worked in several roles at JP Morgan and Credit Suisse in the US for 13 years, including Coverage Banking, Debt Capital Markets, Derivatives Marketing, Derivatives Structuring, and Rates Distribution. He serves on the board of the British Pakistan Foundation, and in the US, he serves on the boards of Middlebury College, International House and American Pakistan Foundation. He is an Associate Partner of Acumen and a member of the Global Advisory Councils of Developments in Literacy and South Asian Youth Action. Kashif graduated Phi Beta Kappa from Middlebury College and holds an MBA from the Wharton School of Business.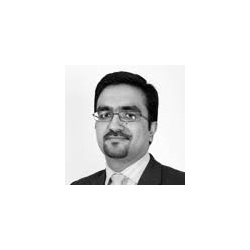 Mohammad Shoaib Memon (Chief Financial Officer, Europe Arab Bank plc):
Mohammad Shoaib is the Chief Financial Officer at Europe Arab Bank (EAB) plc, part of the Arab Bank Group, one of the largest Middle Eastern financial institutions. Mohammad Shoaib has professional experience of more than 17 years and in his current role as CFO is responsible for wide ranging matters including strategic planning, financial reporting and control, taxation and regulatory matters. He also leads the Marketing & Communications and Facilities teams at EAB. Prior to EAB, he was associated with Ernst & Young and KPMG. Mohammad Shoaib is a member of ICAEW, ACCA and Institute of Chartered Accountants of Pakistan (ICAP) and has attended leadership program at the Harvard Business School. He is a member of the Financial Services Faculty of the ICAEW, Arab Bankers Association and the CFO Committee of the Association of Foreign Banks UK. He is also the President of UK Chapter of ICAP and is a regular speaker at conferences and events. His other interests include cricket, golf, racquet sports and football. He is also closely involved with a large scale higher education and health services project in lower Sindh, Pakistan.
Entrepreneurship and Start Ups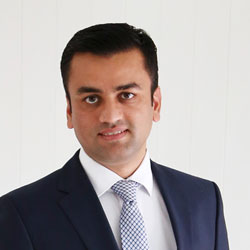 Adnan Zaheer (myFinancepartner, PwC):
Adnan is a Fellow Chartered and Certified Accountant and MBA. He has over 15 years' experience in FTSE100 and SMEs. As a professional within myFinancepartner at PwC Digital Private Business, he assists SMEs in scaling up, fundraising and strengthening their reporting and financial processes. Before joining PwC, he supported the turnaround of Arena Flowers to become one of UK's top three flowers company by courier. He also assisted a Fintech start up Smart Pension to be the second largest pension auto enrolment company and its multi-million pound fundraising. He worked in technology, fintech, retail, manufacturing, education and leisure sectors. Adnan was 2016 UK finance Director of the year for growth companies' finalist.
Digital Services and Technology
Kausar Qazilbash (Managing Director, Analytics and Resources Industries, Accenture):
Kausar Qazilbash is the Global Lead for Analytics and Digital Industry Solutions for Resources Group that covers Oil & Gas, Utilities, Power Generation, Metals, Mining and Chemical Industries. He advises a number of Fortune 500 clients on the of Digital Technologies covering, Analytics, Mobility, IoT, Interactive and Cloud. He also leads the development and deployment of Digital Industry Solutions in his clients' industries. He led a number of Digital Transformation programmes for his clients with specific focus on Industrial Internet of Things and its adoption in traditional IT and OT legacy environments. Before joining Accenture, he worked as an Oilfield Services Engineer with Schlumberger Wireline Kausar is a Mechanical Engineer with an MBA from IMD Lausanne.