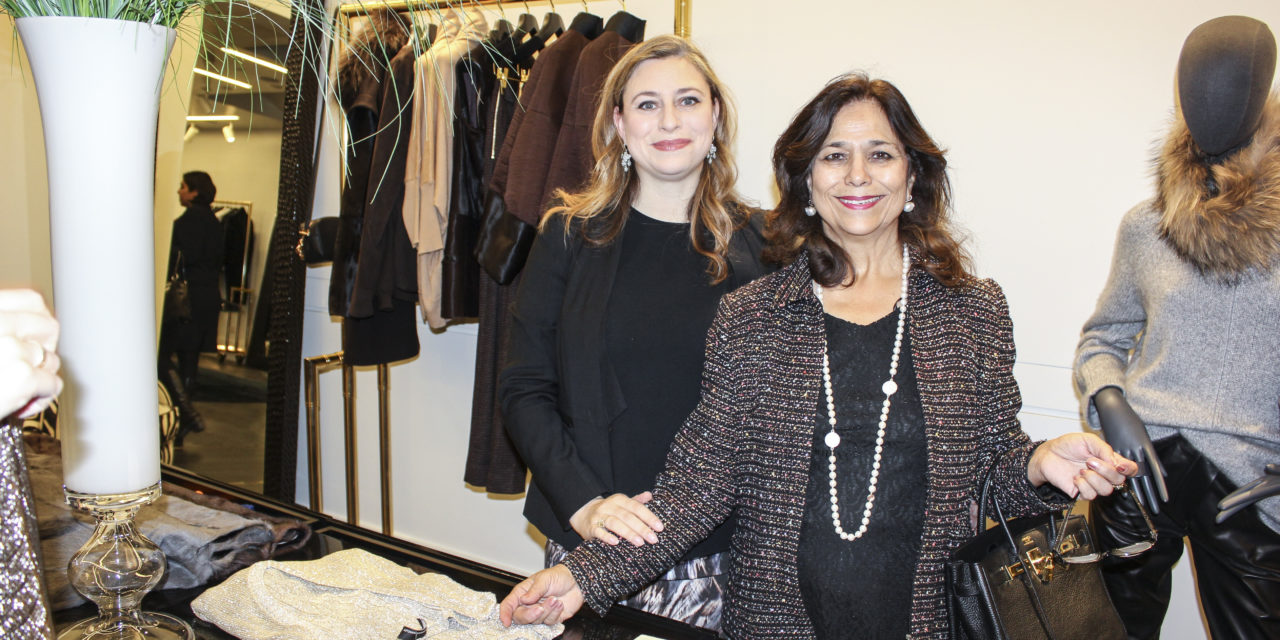 Date/Time
20/11/2014 6:00 pm - 8:00 pm
Location
Amanda Wakeley Bridal Shop 175 - 177 Fulham Rd, London SW3 6JW, UK
Categories
Event Start Date:
10th January 2018
Event End Date:
10th January 2018
Event Venue:
Ahyla Fateh, Managing Director at Amanda Wakeley and Director at the British Pakistan Foundation hosted an exclusive evening for members of the British Pakistan Women's Network, friends and guests at Amanda Wakeley's Mayfair townhouse.
The event included a fashion show, networking opportunities, and the chance to discover and acquire some of Amanda Wakeley's elegant creations. Guests tried chic dresses for upcoming Christmas and year-end parties and sophisticated coats to see them through the winter. Celebrity stylist, Jennifer Michalski-Bray, whose credentials include having styled some of the world's most glamorous people, was also present at the event to provide advice and tips to the guests.
Addressing the gathering, Ahlya Fateh shared her own professional journey and the development of her career. She described joining the famed fashion house as a 'sense of coming home'.
The evening brought together professional women from all industry sectors to connect, network and provide peer-to-peer support. BPF Director and Founding Member of the Women's Network Saira Awan-Malik described this as one of the main goals of the Women's Network. By establishing a platform for women from the diaspora to connect, Awan-Malik stated, the Women's Network aims at facilitating the professional development of the community. As part of this mandate, the Women's Network showcases professional, successful British Pakistani women as an inspirational women's series.